SIC Code 5085 - Industrial Supplies
Industry Sector
Wholesale Trade
Description
Establishments primarily engaged in the wholesale distribution of industrial supplies, not elsewhere classified.
Snapshot
SIC Code 5085 - Industrial Supplies is a final level code of the "Wholesale Trade" Division. There are 15,524 companies classified in this industry in the USA with an estimated employment of 495,344 people.
Industry Examples
Common types of examples within SIC Code 5085 - Industrial Supplies are:
Abrasives - wholesale
Barrels, new and reconditioned - wholesale
Bearings - wholesale
Bort - wholesale
Bottlers' supplies: caps, bottles, etc. - wholesale
Bottles, glass or plastics - wholesale
Box shooks - wholesale
Boxes, crates, etc., other than paper - wholesale
Cans for fruits and vegetables - wholesale
Chain, power transmission - wholesale
Cooperage stock - wholesale
Cordage - wholesale
Cork - wholesale
Crates, except paper - wholesale
Crowns and closures, metal - wholesale
Diamonds, industrial: natural and crude - wholesale
Drums, new and reconditioned - wholesale
Gaskets - wholesale
Gears - wholesale
Glass bottles - wholesale
Grommets - wholesale
Hose, belting, and packing industrial - wholesale
Hydraulic and pneumatic pistons and valves - wholesale
Industrial fittings - wholesale
Industrial sewing thread - wholesale
Industrial wheels - wholesale
Ink, printers' - wholesale
Lapidary equipment - wholesale
Leather belting, packing - wholesale
Mill supplies - wholesale
Pails, metal - wholesale
Pistons and valves, industrial - wholesale
Power transmission supplies, mechanical - wholesale
Refractory material - wholesale
Rope, except wire rope - wholesale
Rubber goods, mechanical - wholesale
Seals, gaskets, and packing - wholesale
Sprockets - wholesale
Textile printers' supplies - wholesale
Twine - wholesale
Valves and fittings, except plumbers' - wholesale
Industry Image
Example photo for industry SIC 5085 - Industrial Supplies. This image represents an activity or product found in this industry.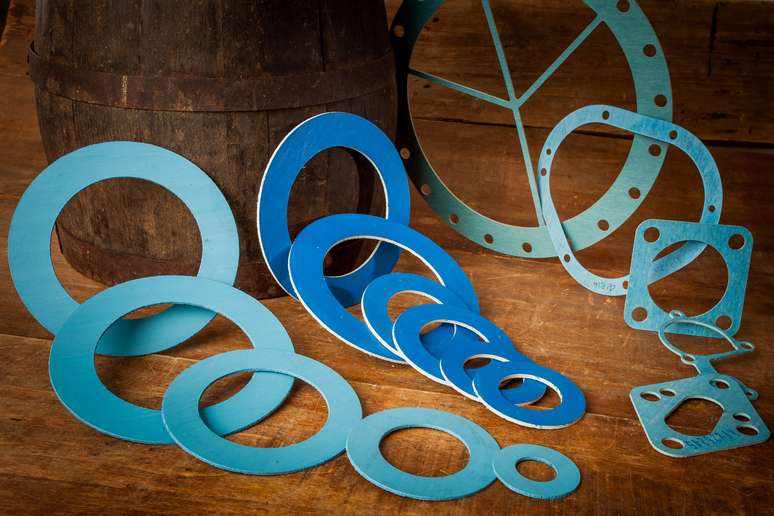 Companies
SICCODE.com compiles comprehensive business data and executive contact leads for businesses within SIC Code 5085 - Industrial Supplies. Some of the leading and most notable companies are listed below. To order a list of companies within SIC Code 5085 - Industrial Supplies for marketing (postal mailing, telemarketing, emailing) or analytics-use, click on the link below to "Buy Business List". Our data analysts are standing by to assist in your list setup and target marketing.
Industry Executives
Would you like to email executives in SIC Code 5085 - Industrial Supplies? Below are some of the common job titles available to be targeted.
Business Development
Chairman
C-Level
Director
Engineering
Executive Director
Facilities
Finance
Human Resource
IT
Manager
Marketing
Manufacturing
Operations
Owner
Partner
President
Principal
Purchasing
Sales
Vice President
For specific job title targeting, please provide details in the business list request form.
Extended SIC Code Categories for
SIC 5085
For business marketing and targeting, SIC Codes have been extended to provide more specific classifications within SIC Code 5085 – Industrial Supplies. Extended SIC Codes are being continuously updated to reflect the current business environment.
6-digit SIC
508501

Packing Materials-Mechanical (wholesale)

508502

Fiber Glass Products (wholesale)

508503

Pipe Fittings (wholesale)

508504

Pails (wholesale)

508505

Pneumatic Equipment Components Wholesale

508506

Seals-Oil, Grease, Etc Wholesale

508507

Rope (wholesale)

508508

Spraying Equipment Wholesale

508509

Sheet Metal Working Equipment & Supplies Wholesale

508510

Sprockets (wholesale)

508511

Tools-Powder Actuated (wholesale)

508512

Strapping & Strapping Equipment Wholesale

508513

Valves Wholesale

508514

Twines & Cordage (wholesale)

508515

Gaskets (wholesale)

508516

Hose & Tubing-Flexible-Metal (wholesale)

508517

Gutters & Downspouts Wholesale

508518

Hose & Tubing-Rubber & Plastic Wholesale

508519

Hose Couplings & Fittings (wholesale)

508520

Hydraulic Equipment & Supplies Wholesale

508521

Lapidary Equipment & Supplies Wholesale

508522

Industrial Equipment & Supplies Wholesale

508523

Abrasives (wholesale)

508524

Machinery-Used (wholesale)

508525

Bearings (wholesale)

508526

Bottlers Equipment & Supplies Wholesale

508527

Belting & Belting Supplies (wholesale)

508528

Chains (wholesale)

508529

Cans (wholesale)

508530

Cylinders-Air & Hydraulic (wholesale)

508531

Disinfectants & Germicides (wholesale)

508532

Diamonds-Industrial (wholesale)

508533

Eyelets (wholesale)

508534

Glass Beads-Industrial (wholesale)

508535

Fasteners-Textile & Apparel (wholesale)

508536

Tapes-Adhesive (wholesale)

508537

Stencils & Stencil Supplies (wholesale)

508539

Lithographers Equipment & Supplies Wholesale

508540

Textile Mill Supplies Wholesale

508541

Flanges (wholesale)

508542

Springs-Coil, Flat, Etc-Distrs Wholesale

508543

Grilles & Registers & Diffusers Wholesale

508544

Maple Sugar Manufacturers Supplies Wholesale

508545

Cargo & Freight Containers (wholesale)

508546

Wire-Insulated (wholesale)

508547

Canning Equipment & Supplies (wholesale)

508548

Rubber Products Wholesale

508549

Leather Goods Manufacturers Supplies Wholesale

508550

Inks Manufacturers Materials (wholesale)

508551

Paper Mill Supplies (wholesale)

508552

Carbide Metals & Products (wholesale)

508553

Cork & Cork Products (wholesale)

508554

Mattress Makers Supplies (wholesale)

508555

Boxes-Wooden (wholesale)

508556

Barrels & Drums-Equipment & Supplies Wholesale

508557

Boxes-Metal (wholesale)

508558

Propane Gas Equipment (wholesale)

508559

Bottles Wholesale

508560

Filters-Liqiud-Industrial-Distrs Wholesale

508561

Filters-Air & Gas-Coml & Indstrl Wholesale

508562

Mill Equipment & Supplies (wholesale)

508563

Garbage/rubbish Rmvl Contrs Equipment Wholesale

508564

Taps & Dies (wholesale)

508565

Refractory Materials (wholesale)

508566

Jigs & Fixtures-Components (wholesale)

508567

Refinery Equipment (wholesale)

508568

Brush Manufacturers Equip/supls Wholesale

508569

Hose (wholesale)

508570

Grommets (wholesale)

508571

Seals-Mechanical (wholesale)

508572

Valve Actuators (wholesale)

508573

Missile & Rockets Equipment & Supplies Wholesale

508574

Seals-Hermetic-Distributors Wholesale

508575

Garbage Equipment-Industrial-Coml Wholesale

508576

Spray Booths (wholesale)

508577

Rope Splicing (wholesale)

508579

Barrels & Drums-Fiber (wholesale)

508580

Fruit Packers Supplies (wholesale)

508582

Vinyl Floor Covering Wholesale & (manufacturers)

508583

Orifice Fittings (wholesale)

508584

Vises (wholesale)

508585

Metal Working Machinery (wholesale)

508586

Spark Arrestors (wholesale)

508587

Wheels-Industrial (wholesale)

508588

Silicone Products (wholesale)

508589

Jars-Glass & Plastic (wholesale)

508590

Swivels (wholesale)

508591

Steel Rule Dies (wholesale)

508592

Dumbwaiters-Supplies & Parts (wholesale)

508594

Mandrels (wholesale)

508597

Plastics-High Pressure Laminates-Whol

508598

Pleating Supplies (wholesale)

508599

Miscellaneous Industrial Supplies Wholesale
7-digit SIC
5085001

Industrial Equipment & Supplies Wholesale

5085002

Nuts, Bolts & Screws Wholesale

5085003

Valves Wholesale

5085004

Bearings Wholesale

5085005

Tools Wholesale

5085006

Springs-Coil, Flat, Etc-Distrs Wholesale

5085007

Welding Supplies Wholesale

5085008

Industrial Tools Wholesale

5085009

Gears Wholesale

5085010

Industrial Filters Wholesale

5085011

Abrasives Wholesale

5085012

Hose Couplings & Fittings Wholesale

5085013

Power Transmission Equipment & Apparatus Wholesale

5085014

Rubber Products Wholesale

5085015

Fasteners & Fastening Equipment Wholesale

5085016

Commercial Containers Wholesale

5085017

Industrial Seals Wholesale

5085018

Inks Manufacturing Materials Wholesale

5085019

Gaskets Wholesale

5085020

Industrial Packing Wholesale

5085021

Mill Equipment & Supplies Wholesale

5085022

Valves, Pistons & Fittings Wholesale

5085023

Industrial Fittings Wholesale

5085024

Tapes-Adhesive Wholesale

5085025

Hydraulic Equipment & Supplies Wholesale

5085026

Refractory Materials Wholesale

5085027

Electric Tools Wholesale

5085028

Propane Gas Equipment Wholesale

5085029

Bins & Containers, Storage Wholesale

5085030

Clean Room Supplies Wholesale

5085031

Signmaker Equipment & Supplies Wholesale

5085032

Gaskets & Seals Wholesale

5085033

Abrasives & Adhesives Wholesale

5085034

Staplers & Tackers Wholesale

5085035

Drums, New Or Reconditioned Wholesale

5085036

Plastic Bottles Wholesale

5085037

Bearings, Bushings, Wheels & Gears Wholesale

5085038

Boxes-Wooden Wholesale

5085039

Industrial Knives Wholesale

5085040

Glass Bottles Wholesale

5085041

Bottlers Equipment & Supplies Wholesale

5085042

Barrels Wholesale

5085043

Diamonds-Industrial Wholesale

5085044

Twine Wholesale

5085045

Lapidary Equipment & Supplies Wholesale

5085046

Packing Materials-Mechanical Wholesale

5085047

Box Shooks

5085048

Cans Wholesale

5085049

Fiber Glass Products Wholesale

5085050

Cooperage Stock

5085051

Pipe Fittings Wholesale

5085052

Crates (except Paper)

5085053

Pneumatic Equipment Components Wholesale

5085054

Seals-Oil, Grease, Etc Wholesale

5085055

Pails Wholesale

5085056

Leather Belting, Packing

5085057

Spraying Equipment Wholesale

5085058

Grommets Wholesale

5085059

Sheet Metal Working Equipment & Supplies Wholesale

5085060

Wheels-Industrial Wholesale

5085061

Tools-Powder Actuated Wholesale

5085062

Sprockets Wholesale

5085063

Strapping & Strapping Equipment Wholesale

5085064

Brush Manufacturing Equipment Supplies Wholesale

5085065

Twines & Cordage Wholesale

5085066

Rope, Cord & Thread

5085067

Cordage

5085068

Hose & Tubing-Flexible-Metal Wholesale

5085069

Gutters & Downspouts Wholesale

5085070

Industrial Sewing Thread

5085071

Rope Wholesale

5085072

Hose & Tubing-Rubber & Plastic Wholesale

5085073

Bort

5085074

Chains, Power Transmission

5085075

Crowns & Closures, Metal

5085076

Machinery-Used Wholesale

5085077

Pipeline Wrappings, Anti-Corrosive

5085078

Belting & Belting Supplies Wholesale

5085079

Tanks, Pressurized

5085080

Textile Printers Supplies

5085081

Cylinders-Air & Hydraulic Wholesale

5085082

Disinfectants & Germicides Wholesale

5085083

Plastic Pallets

5085084

Eyelets Wholesale

5085085

Glass Beads-Industrial Wholesale

5085086

Fasteners-Textile & Apparel Wholesale

5085087

Stencils & Stencil Supplies Wholesale

5085088

Lithographers Equipment & Supplies Wholesale

5085089

Textile Mill Supplies Wholesale

5085090

Flanges Wholesale

5085091

Grilles & Registers & Diffusers Wholesale

5085092

Maple Sugar Manufacturing Supplies Wholesale

5085093

Cargo & Freight Containers Wholesale

5085094

Wire-Insulated Wholesale

5085095

Canning Equipment & Supplies Wholesale

5085096

Leather Goods Manufacturing Supplies Wholesale

5085097

Paper Mill Supplies Wholesale

5085098

Carbide Metals & Products Wholesale

5085099

Cork & Cork Products Wholesale

5085100

Mattress Makers Supplies Wholesale

5085101

Barrels & Drums-Equipment & Supplies Wholesale

5085102

Boxes-Metal Wholesale

5085103

Bottles Wholesale

5085104

Filters-Liquid-Industrial-Distrs Wholesale

5085105

Filters-Air & Gas-Coml & Industrial Wholesale

5085106

Garbage/rubbish Removal Contractors Equipment Wholesale

5085107

Taps & Dies Wholesale

5085108

Jigs & Fixtures-Components Wholesale

5085109

Refinery Equipment Wholesale

5085110

Hose Wholesale

5085111

Seals-Mechanical Wholesale

5085112

Valve Actuators Wholesale

5085113

Missile & Rockets Equipment & Supplies Wholesale

5085114

Seals-Hermetic-Distributors Wholesale

5085115

Garbage Equipment-Industrial-Coml Wholesale

5085116

Spray Booths Wholesale

5085117

Rope Splicing Wholesale

5085118

Barrels & Drums-Fiber Wholesale

5085119

Fruit Packers Supplies Wholesale

5085120

Vinyl Floor Covering Wholesale & (manufacturers)

5085121

Orifice Fittings Wholesale

5085122

Vises Wholesale

5085123

Metal Working Machinery Wholesale

5085124

Spark Arrestors Wholesale

5085125

Silicone Products Wholesale

5085126

Jars-Glass & Plastic Wholesale

5085127

Swivels Wholesale

5085128

Steel Rule Dies Wholesale

5085129

Dumbwaiters-Supplies & Parts Wholesale

5085130

Mandrels Wholesale

5085131

Plastics-High Pressure Laminates Wholesale

5085132

Pleating Supplies Wholesale

5085133

Miscellaneous Industrial Supplies Wholesale
8-digit SIC
50850000

Industrial Supplies

50850100

Commercial Containers

50850101

Barrels, New Or Reconditioned

50850102

Bins And Containers, Storage

50850103

Box Shooks

50850104

Boxes, Crates, Etc., Other Than Paper

50850105

Cans For Fruits And Vegetables

50850106

Cooperage Stock

50850107

Crates, Except Paper

50850108

Drums, New Or Reconditioned

50850109

Glass Bottles

50850110

Pails, Metal

50850111

Plastic Bottles

50850200

Hose, Belting, And Packing

50850201

Leather Belting, Packing

50850202

Packing, Industrial

50850300

Valves, Pistons, And Fittings

50850301

Hydraulic And Pneumatic Pistons And Valves

50850302

Industrial Fittings

50850303

Valves And Fittings

50850400

Fasteners And Fastening Equipment

50850401

Fasteners, Industrial: Nuts, Bolts, Screws, Etc.

50850402

Grommets

50850403

Staplers And Tackers

50850500

Bearings, Bushings, Wheels, And Gears

50850501

Bearings

50850502

Gears

50850503

Industrial Wheels

50850504

Sprockets

50850600

Industrial Tools

50850601

Brushes, Industrial

50850602

Electric Tools

50850603

Knives, Industrial

50850604

Tools, Nec

50850700

Rope, Cord, And Thread

50850701

Cordage

50850702

Industrial Sewing Thread

50850703

Rope, Except Wire Rope

50850704

Twine

50850800

Abrasives And Adhesives

50850801

Abrasives

50850802

Adhesives, Tape And Plasters

50850803

Bort

50850900

Power Transmission Equipment And Apparatus

50850901

Chains, Power Transmission

50851000

Gaskets And Seals

50851001

Gaskets

50851002

Seals, Industrial

50859901

Bottler Supplies

50859902

Crowns And Closures, Metal

50859903

Diamonds, Industrial: Natural, Crude

50859904

Filters, Industrial

50859905

Gas Equipment, Parts And Supplies

50859906

Ink, Printer's

50859907

Lapidary Equipment

50859908

Mill Supplies

50859909

Pipeline Wrappings, Anti-Corrosive

50859910

Refractory Material

50859911

Rubber Goods, Mechanical

50859912

Signmaker Equipment And Supplies

50859913

Springs

50859914

Tanks, Pressurized

50859915

Textile Printers' Supplies

50859916

Welding Supplies

50859917

Clean Room Supplies

50859918

Plastic Pallets