SIC Code 5499 - Miscellaneous Food Stores
Industry Sector
Retail Trade
Use Data For:
Direct Mailing
Emailing
Calling
Research
Includes Free Sample & Industry Report
100% Phone-Verified, NCOA Processed, Accurate Data
Description
Establishments primarily engaged in the retail sale of specialized foods, not elsewhere classified, such as eggs, poultry, health foods, spices, herbs, coffee, and tea. The poultry stores may sell live poultry, slaughter and clean poultry for their own account, and sell dressed fowls, or sell fowls cleaned and dressed by others.
Snapshot
SIC Code 5499 - Miscellaneous Food Stores is a final level code of the "Retail Trade" Division. There are 23,185 companies classified in this industry in the USA with an estimated employment of 312,356 people.
Hierarchy Navigation for SIC Code 5499
Industry Examples
Common types of examples within SIC Code 5499 - Miscellaneous Food Stores are:
Coffee stores - retail
Dietetic food stores - retail
Egg dealers - retail
Health food stores - retail
Poultry dealers - retail
Spice and herb stores - retail
Tea stores - retail
Vitamin food stores - retail
Water, mineral - retail
Industry Image
Example photo for industry SIC 5499 - Miscellaneous Food Stores. This image represents an activity or product found in this industry.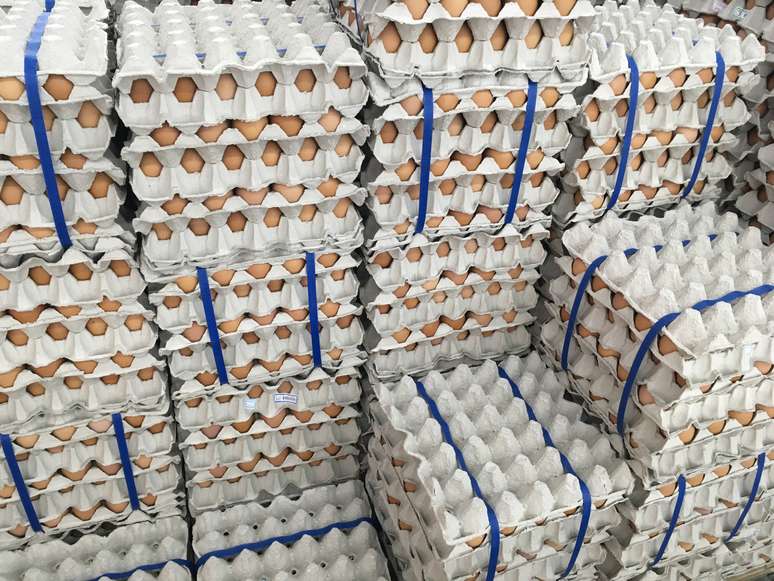 Companies
SICCODE.com compiles comprehensive business data and executive contact leads for businesses within SIC Code 5499 - Miscellaneous Food Stores. Some of the leading and most notable companies are listed below. To order a list of companies within SIC Code 5499 - Miscellaneous Food Stores for marketing (postal mailing, telemarketing, emailing) or analytics-use, click on the link below to "Buy Business List". Our data analysts are standing by to assist in your list setup and target marketing.
Industry Executives
Would you like to email executives in SIC Code 5499 - Miscellaneous Food Stores? Below are some of the common job titles available to be targeted.
Business Development
Chairman
C-Level
Director
Engineering
Executive Director
Facilities
Finance
Human Resource
IT
Manager
Marketing
Manufacturing
Operations
Owner
Partner
President
Principal
Purchasing
Sales
Vice President
For specific job title targeting, please provide details in the business list request form.
Extended SIC Code Categories for
SIC 5499
For business marketing and targeting, SIC Codes have been extended to provide more specific classifications within SIC Code 5499 – Miscellaneous Food Stores. Extended SIC Codes are being continuously updated to reflect the current business environment.
6-digit SIC
549901

Health & Diet Foods-Retail

549902

Spices

549903

Water Companies-Bottled, Bulk, Etc

549904

Vitamins

549905

Weight Control Preparation

549906

Salt

549907

Poultry-Retail

549908

Food Supplements

549909

Foods-Natural

549910

Food Specialties-Retail

549911

Game Birds Venison Etc

549912

Kosher Foods

549913

Herbs

549914

Eggs-Retail

549915

Coffee & Tea

549916

Oriental Food Products

549917

Chinese Food Products

549918

Oriental Goods

549919

Japanese Food Products

549920

Gourmet Shops

549921

Imported Foods

549922

Coffee Roasting & Handling Equipment

549923

Korean Foods

549924

Seeds-Chinese Preserved

549925

Distilled Water

549926

Hawaiian Foods

549927

Mexican & Latin American Food Products

549928

Dietetic Food Products

549929

Coconut Products

549930

British Food Products

549931

Meat Tenderizing Preparations

549932

Soyfoods

549934

Vitamins-Raw Materials

549935

Organic Foods & Services

549938

Espresso & Espresso Bars

549940

Low Carb Foods & Programs

549941

Thai Food

549942

Beach Service

549943

Awareness Products

549944

Fitness Supplements

549999

Miscellaneous Food Stores
7-digit SIC
5499001

Miscellaneous Food Stores

5499002

Health & Diet Foods

5499003

Beverage Stores

5499004

Health Foods

5499005

Herbs

5499005

Spices & Herbs

5499006

Vitamins

5499007

Gourmet Shops

5499008

Coffee & Tea

5499008

Tea

5499009

Distilled Water

5499010

Soft Drinks

5499011

Fruit Or Vegetable Juices

5499012

Food Gift Baskets

5499013

Eggs & Poultry

5499014

Dietetic Food Products

5499015

Died Fruit Stores

5499016

Spices

5499017

Water Companies-Bottled, Bulk, Etc

5499018

Weight Control Preparation

5499019

Salt

5499020

Poultry

5499021

Food Supplements

5499022

Foods-Natural

5499023

Food Specialties

5499024

Game Birds Venison Etc

5499025

Kosher Foods

5499026

Eggs

5499027

Oriental Food Products

5499028

Chinese Food Products

5499029

Oriental Goods

5499030

Japanese Food Products

5499031

Imported Foods

5499032

Coffee Roasting & Handling Equipment

5499033

Korean Foods

5499034

Seeds-Chinese Preserved

5499035

Hawaiian Foods

5499036

Mexican & Latin American Food Products

5499037

Coconut Products

5499038

British Food Products

5499039

Meat Tenderizing Preparations

5499040

Soyfoods

5499041

Vitamins-Raw Materials

5499042

Organic Foods & Services

5499043

Espresso & Espresso Bars

5499044

Low Carb Foods & Programs

5499045

Thai Food

5499046

Beach Services

5499047

Awareness Products

5499048

Fitness Supplements
8-digit SIC
54990000

Miscellaneous Food Stores

54990100

Health And Dietetic Food Stores

54990101

Dietetic Foods

54990102

Health Foods

54990103

Vitamin Food Stores

54990200

Beverage Stores

54990201

Coffee

54990202

Juices, Fruit Or Vegetable

54990203

Soft Drinks

54990204

Tea

54990205

Water: Distilled Mineral Or Spring

54999901

Dried Fruit

54999902

Eggs And Poultry

54999903

Food Gift Baskets

54999904

Gourmet Food Stores

54999905

Spices And Herbs