SIC Code 3829 - Measuring and Controlling Devices, Not Elsewhere Classified
Industry Sector
Manufacturing
Use Data For:
Direct Mailing
Emailing
Calling
Research
Includes Free Sample & Industry Report
100% Phone-Verified, NCOA Processed, Accurate Data
Description
Establishments primarily engaged in manufacturing measuring and controlling devices, not elsewhere classified, including meteorological instruments. Important products of this industry are physical properties testing equipment, nuclear radiation detection and monitoring instrumentation, aircraft engine instruments (except flight), and liquid-in-glass and bimetal thermometers. Also included in this industry are establishments primarily engaged in manufacturing surveying and drafting instruments, such as alidades, transits, sextants, theodolites, slide rules, and T- squares.
Snapshot
SIC Code 3829 - Measuring and Controlling Devices, Not Elsewhere Classified is a final level code of the "Manufacturing" Division. There are 572 companies classified in this industry in the USA with an estimated employment of 26,039 people.
Hierarchy Navigation for SIC Code 3829
Parent Category (less specific)
Industry Examples
Common types of examples within SIC Code 3829 - Measuring and Controlling Devices, Not Elsewhere Classified are:
Accelerometers, except aerospace type
Actinometers, meteorological
Alidades, surveying
Anamometers
Barographs
Barometers, mercury and aneroid types
Cable testing machines
Ceilometers
Chronometers, electronic
Clinical thermometers, including digital
Compasses, magnetic: portable type
Count rate meters, nuclear radiation
Drafting instruments and machines
Dynamometer instruments
Electrogamma ray loggers
Evaporation meters
Fare registers: e.g., for streetcars and buses
Fatigue testing machines, industrial: mechanical
Fuel densitometers, aircraft engine
Fuel mixture indicators, aircraft engine
Fuel system instruments, aircraft
Fuel totalizers, aircraft engine
Gauges except electric, motor vehicle: oil pressure and water
Gauging instruments, thickness: ultrasonic
Geiger counters
Hardness testing equipment
Humidity instruments, except industrial process and air-conditioning
Hydrometers, except industrial process type
Hygrometers, except industrial process type
Hygrothermographs
Instrumentation for reactor controls, auxiliary
Ion chambers
Kinematic test and measuring equipment
Level gauges, radiation type
Levels and tapes, surveying
Magnetometers
Map plotting instruments
Meteorogic tracking systems
Meteorological instruments
Nephoscopes
Nuclear instrument modules
Nuclear radiation detection and monitoring instruments
Personnel dosimetry devices
Photogrammetrical instruments
Photopitometers
Physical properties testing and inspection equipment
Pitometers
Pressure and vacuum indicators, aircraft engine
Pulse analyzers, nuclear monitoring
Pyrheliometers
Radiation measuring and detecting (radiac) equipment
Rain gauges
Restitution apparatus, photogrammetrical
Sample changers, nuclear radiation
Scalers, nuclear radiation
Scintillation detectors
Seismographs
Seismometers
Seismoscopes
Sextants, surveying
Solarimeters
Spectrometers, liquid scintillation and nuclear
Stereotopographs
Stress, strain, and flaw detecting and measuring equipment
Surveying instruments
Synchronizers, aircraft engine
Testers for checking hydraulic controls on aircraft
Testing equipment: abrasion, shearing strength, tensile strength, and
Theodolites, surveying
Thermocouples, except industrial process, aircraft type, and glass
Thermohydrometers
Thermometers, liquid-in-glass and bimetal types
Thrust power indicators, aircraft engine
Toll booths, automatic
Transducers, pressure
Transits, surveying
Turnstiles, equipped with counting mechanisms
Ultrasonic testing equipment
Vibration meters, analyzers, and calibrators
Viscosimeters, except industrial process type
Weather tracking equipment
Whole body counters, nuclear
Wind direction indicators
Industry Image
Example photo for industry SIC 3829 - Measuring and Controlling Devices, Not Elsewhere Classified. This image represents an activity or product found in this industry.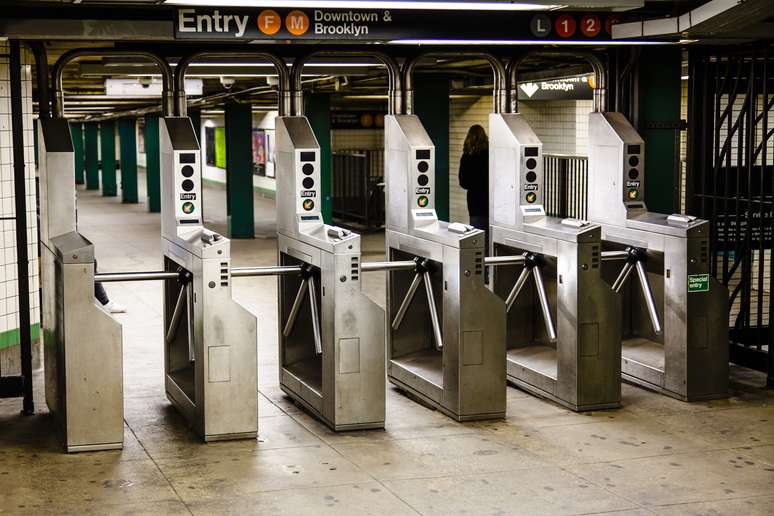 Companies
SICCODE.com compiles comprehensive business data and executive contact leads for businesses within SIC Code 3829 - Measuring and Controlling Devices, Not Elsewhere Classified. Some of the leading and most notable companies are listed below. To order a list of companies within SIC Code 3829 - Measuring and Controlling Devices, Not Elsewhere Classified for marketing (postal mailing, telemarketing, emailing) or analytics-use, click on the link below to "Buy Business List". Our data analysts are standing by to assist in your list setup and target marketing.
Industry Executives
Would you like to email executives in SIC Code 3829 - Measuring and Controlling Devices, Not Elsewhere Classified? Below are some of the common job titles available to be targeted.
Business Development
Chairman
C-Level
Director
Engineering
Executive Director
Facilities
Finance
Human Resource
IT
Manager
Marketing
Manufacturing
Operations
Owner
Partner
President
Principal
Purchasing
Sales
Vice President
For specific job title targeting, please provide details in the business list request form.
Extended SIC Code Categories for
SIC 3829
For business marketing and targeting, SIC Codes have been extended to provide more specific classifications within SIC Code 3829 – Measuring and Controlling Devices, Not Elsewhere Classified. Extended SIC Codes are being continuously updated to reflect the current business environment.
6-digit SIC
382901

Compasses (manufacturers)

382902

Hydrometers (manufacturers)

382903

Acoustic/vibration Instrumentation (manufacturers)

382904

Drafting Equipment (manufacturers)

382905

Hygrometers (manufacturers)

382906

Radioactivity Instruments Suppliess/service (manufacturers)

382907

Surveying Instruments (manufacturers)

382908

Testing Apparatus (manufacturers)

382911

Slide Rules (manufacturers)

382912

Air Quality Measuring Equipment (manufacturers)

382913

Dynamometers (manufacturers)

382914

Measuring Tapes & Rules (manufacturers)

382915

Stress Relief Equipment & Service-Ind (manufacturers)

382916

Turnstiles (manufacturers)

382917

Rulers & Yardsticks (manufacturers)

382918

Seismograph Equipment & Supplies (manufacturers)

382919

Anemometers (manufacturers)

382920

Alcohol Breath Detectors (manufacturers)

382921

Templates (manufacturers)

382922

Booths-Toll & Parking Lot & Etc (mrs)

382924

Photogrammetric Instruments (manufacturers)

382925

Thermometer Wells (manufacturers)

382926

Thermostatic Bimetals (manufacturers)

382927

Thermometers (manufacturers)

382929

Weather Instruments (manufacturers)

382998

Measuring/controlling Devices Nec (manufacturers)
7-digit SIC
3829001

Measuring/controlling Devices Nec (manufacturers)

3829002

Nuclear Medical Diagnostic Systems

3829003

Abrasion & Shearing Strength Testing Equipment

3829004

Physical Property Testing Equipment

3829005

Vibration Meters (manufacturers)

3829006

Aircraft & Motor Vehicle Measurement Equipment (manufacturers)

3829007

Gas Detector (manufacturers)

3829008

Thermometers (manufacturers)

3829009

Nuclear Radiation Testing Apparatus (manufacturers)

3829010

Ultrasonic Testing Equipment

3829011

Geophysical & Meteorological Testing Equipment (manufacturers)

3829012

Surveying Instruments (manufacturers)

3829013

Polygraphy (manufacturers)

3829014

Acoustic/vibration Instrumentation (manufacturers)

3829015

Accelerometers

3829016

Radioactivity Instruments Supplies/services (manufacturers)

3829017

Fuel Densitometers, Aircraft Engine

3829018

Air Quality Measuring Equipment (manufacturers)

3829019

Fuel Mixture Indicators, Aircraft Engine

3829020

Measuring Tapes & Rules (manufacturers)

3829021

Fuel System Instruments, Aircraft

3829022

Stress Relief Equipment & Services -Industrial (manufacturers)

3829023

Fuel Totalizers, Aircraft Engine

3829024

Rulers & Yardsticks (manufacturers)

3829025

Gauges-Motor Vehicle-Oil Pressure, Water Temperature

3829026

Seismograph Equipment & Supplies (manufacturers)

3829027

Gauging Instruments, Thickness Ultrasonic

3829028

Anemometers (manufacturers)

3829029

Instrument Board Gauges-Automotive-Computerized

3829030

Templates (manufacturers)

3829031

Oil Pressure Gauges, Motor Vehicle

3829032

Thermometer Wells (manufacturers)

3829033

Pressure & Vacuum Indicators, Aircraft Engine

3829034

Thermostatic Bimetals (manufacturers)

3829035

Synchronizers, Aircraft Engine

3829036

Weather Instruments (manufacturers)

3829037

Testers For Checking Hydraulic Controls On Aircraft

3829038

Thrust Power Indicators, Aircraft Engine

3829039

Water Temperature Gauges, Motor Vehicle

3829040

Actinometers, Meteorological

3829041

Barographs

3829042

Barometers, Mercury & Aneroid Types

3829043

Geophysical Or Meteorological Electronic Equipment

3829044

Humidity Instruments (except Industrial Process Type)

3829045

Hygrometers (manufacturers)

3829046

Magnetometers

3829047

Meteorologic Tracking Systems

3829048

Meteorological Instruments

3829049

Moisture Density Meters

3829050

Rain Gauges

3829051

Seismographs

3829052

Seismometers

3829053

Seismoscopes

3829054

Solarimeters

3829055

Weather Tracking Equipment

3829056

Wind Direction Indicators

3829057

Drafting Equipment (manufacturers)

3829058

Drafting Instruments & Machines-T-Square, Template, Etc

3829059

Levels & Tapes, Surveying

3829060

Map Plotting Instruments

3829061

Photogrammetric Instruments (manufacturers)

3829062

Plotting Instruments, Drafting & Map Reading

3829063

Plumb Bobs

3829064

Restitution Apparatus, Photogrammetrical

3829065

Transits, Surveyors

3829066

Cable Testing Machines

3829067

Testing Apparatus (manufacturers)

3829068

Dynamometers (manufacturers)

3829069

Fatigue Testing Machines-Industrial-Mechanical

3829070

Hardness Testing Equipment

3829071

Stress, Strain & Flaw Detecting/measuring Equipment

3829072

Tensile Strength Testing Equipment

3829073

Torsion Testing Equipment

3829074

Count Rate Meters, Nuclear Radiation

3829075

Electrogamma Ray Loggers

3829076

Geiger Counters

3829077

Ion Chambers

3829078

Level Gauges, Radiation Type

3829079

Nuclear Instrument Modules

3829080

Personnel Dosimetry Devices

3829081

Pulse Analyzers, Nuclear Monitoring

3829082

Sample Changers, Nuclear Radiation

3829083

Scalers, Nuclear Radiation

3829084

Spectrometers, Liquid Scintillation & Nuclear

3829085

Whole Body Counters, Nuclear

3829086

Automatic Turnstiles & Related Apparatus

3829087

Fare Registers, For Street Cars, Buses, Etc

3829088

Booths-Toll & Parking Lot (manufacturers)

3829089

Turnstiles (manufacturers)

3829090

Temperature Sensors (except Industrial Process & Aircraft)

3829091

Thermocouples

3829092

Thermometers-Including Digital-Clinical

3829093

Thermometers, Liquid-In-Glass & Bimetal Type

3829094

Alcohol Breath Detectors (manufacturers)

3829095

Chronometers, Electronic

3829096

Compasses (manufacturers)

3829097

Fire Detector Systems, Non-Electric

3829098

Hydrometers (manufacturers)

3829099

Instrumentation For Reactor Controls, Auxiliary

3829100

Kinematic Test & Measuring Equipment

3829101

Pressure Transducers

3829102

Slide Rules (manufacturers)

3829103

Thermomagnetic Oxygen Analyzer

3829104

Viscosimeters (except Industrial Process Type)

3829105

Liquid Leak Detection Equipment
8-digit SIC
38290000

Measuring And Controlling Devices, Nec

38290100

Aircraft And Motor Vehicle Measurement Equipment

38290101

Accelerometers

38290102

Fuel Densitometers, Aircraft Engine

38290103

Fuel Mixture Indicators, Aircraft Engine

38290104

Fuel System Instruments, Aircraft

38290105

Fuel Totalizers, Aircraft Engine

38290106

Gauges, Motor Vehicle: Oil Pressure, Water Temperature

38290107

Gauging Instruments, Thickness Ultrasonic

38290108

Instrument Board Gauges, Automotive: Computerized

38290109

Oil Pressure Gauges, Motor Vehicle

38290110

Pressure And Vacuum Indicators, Aircraft Engine

38290111

Synchronizers, Aircraft Engine

38290112

Testers For Checking Hydraulic Controls On Aircraft

38290113

Thrust Power Indicators, Aircraft Engine

38290114

Water Temperature Gauges, Motor Vehicle

38290200

Geophysical And Meteorological Testing Equipment

38290201

Actinometers, Meteorological

38290202

Barographs

38290203

Barometers, Mercury And Aneroid Types

38290206

Geophysical Or Meteorological Electronic Equipment

38290207

Humidity Instruments, Except Industrial Process Type

38290208

Hygrometers, Except Industrial Process Type

38290209

Magnetometers

38290210

Meteorologic Tracking Systems

38290211

Meteorological Instruments

38290212

Moisture Density Meters

38290214

Rain Gauges

38290215

Seismographs

38290216

Seismometers

38290217

Seismoscopes

38290218

Solarimeters

38290219

Weather Tracking Equipment

38290220

Wind Direction Indicators

38290300

Surveying And Drafting Equipment

38290302

Drafting Instruments And Machines: T-Square, Template, Etc.

38290303

Levels And Tapes, Surveying

38290304

Map Plotting Instruments

38290305

Photogrammetrical Instruments

38290307

Plotting Instruments, Drafting And Map Reading

38290308

Plumb Bobs

38290309

Restitution Apparatus, Photogrammetrical

38290312

Surveying Instruments And Accessories

38290314

Transits, Surveyors'

38290400

Physical Property Testing Equipment

38290401

Cable Testing Machines

38290402

Coal Testing Apparatus

38290403

Dynamometer Instruments

38290404

Fatigue Testing Machines, Industrial: Mechanical

38290405

Hardness Testing Equipment

38290406

Stress, Strain, And Flaw Detecting/measuring Equipment

38290407

Tensile Strength Testing Equipment

38290408

Testing Equipment: Abrasion, Shearing Strength, Etc.

38290409

Torsion Testing Equipment

38290500

Nuclear Radiation And Testing Apparatus

38290501

Count Rate Meters, Nuclear Radiation

38290502

Electrogamma Ray Loggers

38290503

Geiger Counters

38290504

Ion Chambers

38290505

Level Gauges, Radiation Type

38290506

Medical Diagnostic Systems, Nuclear

38290507

Nuclear Instrument Modules

38290508

Personnel Dosimetry Devices

38290509

Pulse Analyzers, Nuclear Monitoring

38290510

Sample Changers, Nuclear Radiation

38290511

Scalers, Nuclear Radiation

38290512

Spectrometers, Liquid Scintillation And Nuclear

38290513

Whole Body Counters, Nuclear

38290600

Automatic Turnstiles And Related Apparatus

38290601

Fare Registers, For Street Cars, Buses, Etc.

38290602

Toll Booths, Automatic

38290603

Turnstiles, Equipped With Counting Mechanisms

38290700

Thermometers And Temperature Sensors

38290701

Temperature Sensors, Except Industrial Process And Aircraft

38290702

Thermocouples

38290703

Thermometers, Including Digital: Clinical

38290704

Thermometers, Liquid-In-Glass And Bimetal Type

38299902

Breathalyzers

38299903

Chronometers, Electronic

38299904

Compasses, Magnetic: Portable Type

38299905

Fire Detector Systems, Non-Electric

38299906

Gas Detectors

38299907

Hydrometers, Except Industrial Process Type

38299908

Instrumentation For Reactor Controls, Auxiliary

38299909

Kinematic Test And Measuring Equipment

38299913

Pressure Transducers

38299918

Slide Rules

38299920

Thermomagnetic Oxygen Analyzer

38299922

Ultrasonic Testing Equipment

38299923

Vibration Meters, Analyzers, And Calibrators

38299924

Viscosimeters, Except Industrial Process Type

38299925

Polygraph Devices

38299926

Liquid Leak Detection Equipment