SIC Code 2611 - Pulp Mills
Industry Sector
Manufacturing
Description
Establishments primarily engaged in manufacturing pulp from wood or from other materials, such as rags, linters, wastepaper, and straw.
Snapshot
SIC Code 2611 - Pulp Mills is a final level code of the "Manufacturing" Division. There are 581 companies classified in this industry in the USA with an estimated employment of 4,135 people.
Industry Examples
Common types of examples within SIC Code 2611 - Pulp Mills are:
Deinking of newsprint
Fiber pulp: made from wood, rags, wastepaper, linters, straw, and
Pulp mills
Pulp: soda, sulfate, sulfite, groundwood, rayon, and semichemical
Rayon pulp
Wood pulp
Industry Image
Example photo for industry SIC 2611 - Pulp Mills. This image represents an activity or product found in this industry.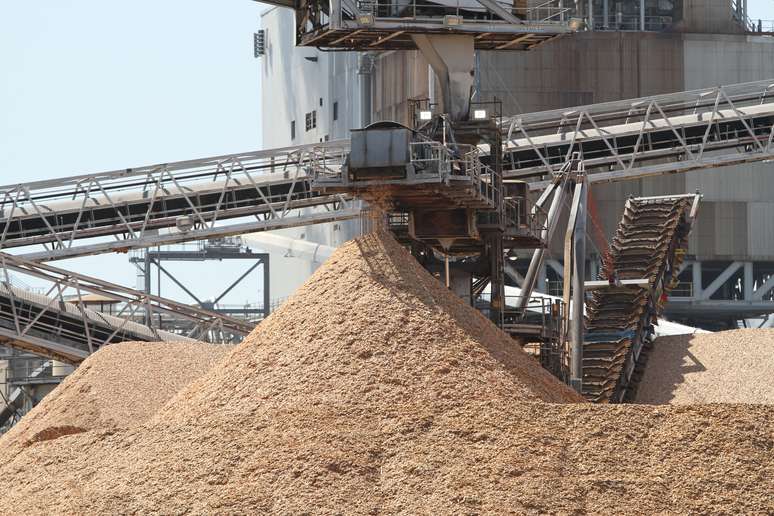 Cross-References
For some business types, there may be a similar industry to SIC Code 2611 - Pulp Mills that is a better classification match.
Establishments engaged in integrated logging and pulp mill operations are classified according to the primary products shipped. Establishments engaged in integrated operations of producing pulp and manufacturing paper, paperboard, or products thereof are classified in SIC Code - 2621, if primarily shipping paper or paper products; in SIC Code - 2631, if primarily shipping paperboard or paperboard products; and in SIC Code - 2611, if primarily shipping pulp. Establishments primarily engaged in cutting pulpwood are classified in SIC Code - 2411.
Companies
SICCODE.com compiles comprehensive business data and executive contact leads for businesses within SIC Code 2611 - Pulp Mills. Some of the leading and most notable companies are listed below. To order a list of companies within SIC Code 2611 - Pulp Mills for marketing (postal mailing, telemarketing, emailing) or analytics-use, click on the link below to "Buy Business List". Our data analysts are standing by to assist in your list setup and target marketing.
Industry Executives
Would you like to email executives in SIC Code 2611 - Pulp Mills? Below are some of the common job titles available to be targeted.
Business Development
Chairman
C-Level
Director
Engineering
Executive Director
Facilities
Finance
Human Resource
IT
Manager
Marketing
Manufacturing
Operations
Owner
Partner
President
Principal
Purchasing
Sales
Vice President
For specific job title targeting, please provide details in the business list request form.
Extended SIC Code Categories for
SIC 2611
For business marketing and targeting, SIC Codes have been extended to provide more specific classifications within SIC Code 2611 – Pulp Mills. Extended SIC Codes are being continuously updated to reflect the current business environment.
6-digit SIC
261101

Paper Converters (manufacturers)

261102

Pulp & Pulp Products (manufacturers)
7-digit SIC
2611001

Paper Converters (manufacturers)

2611001

Pulp & Pulp Products (manufacturers)

2611002

Manufactured Pulp

2611003

Chemical & Semichemical Processing Pulp Mills

2611004

Kraft Pulp

2611005

Soda Pulp

2611006

Dissolved Pulp Processing

2611007

Mechanical & Recycling Pulp Processing

2611008

Mechanical Pulp

2611009

Rags, Bagassse & Hemp Pulp

2611010

Non-Wood Fiber Based Pulp Nec

2611011

Wood Based Pulp Nec
8-digit SIC
26110000

Pulp Mills

26110100

Pulp Mills, Chemical And Semichemical Processing

26110101

Kraft (sulfate) Pulp

26110103

Soda Pulp

26110200

Pulp Mills, Dissolving Pulp Processing

26110300

Pulp Mills, Mechanical And Recycling Processing

26110301

Mechanical Pulp, Including Groundwood And Thermomechanical

26110302

Pulp Manufactured From Waste Or Recycled Paper

26119901

Pulp Made From Rags, Bagassse, Hemp, Or Other Fiber Base

26119902

Pulp Produced From Non-Wood Fiber Base, Nec

26119903

Pulp Produced From Wood Base, Nec