SIC Code 5963 - Direct Selling Establishments
Industry Sector
Retail Trade
Use Data For:
Direct Mailing
Emailing
Calling
Research
Includes Free Sample & Industry Report
100% Phone-Verified, NCOA Processed, Accurate Data
Description
Establishments primarily engaged in the retail sale of merchandise by telephone; by house-to-house canvass; or from trucks or wagons or other temporary locations. Included in this industry are individuals who sell products by these methods and who are not employees of the organization which they represent, and establishments which are retail sales offices from which employees operate to sell merchandise from door-to-door.
Snapshot
SIC Code 5963 - Direct Selling Establishments is a final level code of the "Retail Trade" Division. There are 6,181 companies classified in this industry in the USA with an estimated employment of 71,654 people.
Hierarchy Navigation for SIC Code 5963
Industry Examples
Common types of examples within SIC Code 5963 - Direct Selling Establishments are:
Bakery goods, purchased: house-to-house - retail
Canvassers (door-to-door), headquarters for retail sale of merchandise
Dairy products, house-to-house - retail
Direct selling organizations (headquarters of door-to-door
House delivery of purchased milk - retail
House-to-house selling of coffee, soda, beer, bottled water, or other
Huckters - retail
Ice cream wagons - retail
Lunch wagons, mobile - retail
Magazine subscription sales, except mail-order - retail
Magazines, house-to-house selling
Milk delivery and sale of purchased milk, without processing - retail
Newspapers, home delivery: except by newspaper printers or
Party-plan merchandising - retail
Industry Image
Example photo for industry SIC 5963 - Direct Selling Establishments. This image represents an activity or product found in this industry.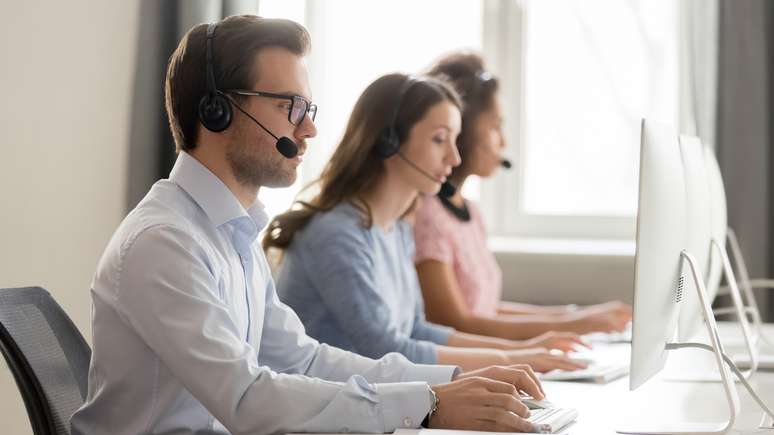 Companies
SICCODE.com compiles comprehensive business data and executive contact leads for businesses within SIC Code 5963 - Direct Selling Establishments. Some of the leading and most notable companies are listed below. To order a list of companies within SIC Code 5963 - Direct Selling Establishments for marketing (postal mailing, telemarketing, emailing) or analytics-use, click on the link below to "Buy Business List". Our data analysts are standing by to assist in your list setup and target marketing.
Industry Executives
Would you like to email executives in SIC Code 5963 - Direct Selling Establishments? Below are some of the common job titles available to be targeted.
Business Development
Chairman
C-Level
Director
Engineering
Executive Director
Facilities
Finance
Human Resource
IT
Manager
Marketing
Manufacturing
Operations
Owner
Partner
President
Principal
Purchasing
Sales
Vice President
For specific job title targeting, please provide details in the business list request form.
Extended SIC Code Categories for
SIC 5963
For business marketing and targeting, SIC Codes have been extended to provide more specific classifications within SIC Code 5963 – Direct Selling Establishments. Extended SIC Codes are being continuously updated to reflect the current business environment.
6-digit SIC
596301

Party Planning Service

596302

Newspaper Delivery

596303

Magazines-Subscription Agents

596304

Home Demonstration-Merchandise

596305

Food Service-Management

596306

Encyclopedias

596307

Coffee Break Service & Supplies

596308

Coffee Brewing Devices

596309

Food-Home Delivery

596310

Trailers-Food & Concession

596311

Household Products

596312

Beverages-Home Delivery

596313

Subscription Agencies

596315

Parties-Childrens

596316

Coffee & Food Service-Mobile

596317

Home-Based Businesses

596398

Direct Selling Establishments
7-digit SIC
5963001

Direct Selling Establishments

5963002

Bottled Water Delivery

5963003

Direct Sales Of Home Related Products

5963004

Direct Food Sales

5963005

Door-To-Door Cosmetic Sales

5963006

Direct Telemarketing

5963007

Newspaper Delivery

5963008

Door-To-Door Jewelry Sales

5963009

Direct Beverage Sales

5963010

Mobile Food Services (except Coffee-Cart)

5963011

Door-To-Door Clothing Sales

5963012

Direct Snack Sales

5963013

Party Planning Services

5963014

Door-To-Door Furnishings

5963015

Ice Cream Wagon

5963016

Door-To-Door Magazine Subscription Sales

5963017

Coffee Break Services & Supplies

5963018

Door-To-Door Baked Goods

5963019

Door-To-Door Appliance Sales

5963020

Door-To-Door Housewares Sales

5963021

Door-To-Door Vacuum Cleaner Sales

5963022

Milk Delivery

5963023

Door-To-Door Book Sales

5963024

Coffee, Soda, Beer, Etc-House-To-House Sales

5963025

Magazines-Subscription Agents

5963026

Dairy Products, House-To-House

5963027

Home Demonstration-Merchandise

5963028

Lunch Wagon

5963029

Food Services -Management

5963030

Encyclopedias & Publications, Direct Sales

5963031

Encyclopedias

5963032

Coffee Brewing Devices

5963033

Food-Home Delivery

5963034

Drapes & Curtains, House-To-House

5963035

Trailers-Food & Concession

5963036

Canvassers

5963037

Household Products

5963038

Lingerie Sales, House-To-House

5963039

Beverages-Home Delivery

5963040

Subscription Agencies

5963041

Parties-Childrens

5963042

Coffee & Food Services-Mobile

5963043

Home-Based Businesses
8-digit SIC
59630000

Direct Selling Establishments

59630100

Beverage Services, Direct Sales

59630101

Bottled Water Delivery

59630102

Coffee, Soda, Beer, Etc: House-To-House Sales

59630103

Milk Delivery

59630200

Food Services, Direct Sales

59630201

Bakery Goods, House-To-House

59630202

Dairy Products, House-To-House

59630203

Food Service, Coffee-Cart

59630204

Food Service, Mobile, Except Coffee-Cart

59630205

Ice Cream Wagon

59630206

Lunch Wagon

59630207

Snacks, Direct Sales

59630300

Encyclopedias And Publications, Direct Sales

59630301

Book Sales, House-To-House

59630302

Encyclopedias, House-To-House

59630303

Magazine Subscriptions, House-To-House

59630304

Newspapers, Home Delivery, Not By Printers Or Publishers

59630400

Home Related Products, Direct Sales

59630401

Appliance Sales, House-To-House

59630402

Drapes And Curtains, House-To-House

59630403

Furnishings, Including Furniture, House-To-House

59630404

Houseware Sales, House-To-House

59630405

Vacuum Cleaner Sales, House-To-House

59639901

Canvassers

59639902

Clothing Sales, House-To-House

59639903

Cosmetic Sales, House-To-House

59639904

Direct Sales, Telemarketing

59639905

Jewelry Sales, House-To-House

59639906

Lingerie Sales, House-To-House

59639907

Party-Plan Merchandising