SIC Code 5311 - Department Stores
Industry Sector
Retail Trade
Est. Employment
1,610,491
Use Data For:
Direct Mailing
Emailing
Calling
Research
Includes Free Sample & Industry Report
100% Phone-Verified, NCOA Processed, Accurate Data
Description
Retail stores generally carrying a general line of apparel, such as suits, coats, dresses, and furnishings; home furnishings, such as furniture, floor coverings, curtains, draperies, linens, and major household appliances; and housewares, such as table and kitchen appliances, dishes, and utensils. These stores must carry men's and women's apparel and either major household appliances or other home furnishings. These and other merchandise lines are normally arranged in separate sections or departments with the accounting on a departmentalized basis. The departments and functions are integrated under a single management. The stores usually provide their own charge accounts, deliver merchandise, and maintain open stocks. These stores normally have 50 employees or more.
Snapshot
SIC Code 5311 - Department Stores is a final level code of the "Retail Trade" Division. There are 21,151 companies classified in this industry in the USA with an estimated employment of 1,610,491 people.
Hierarchy Navigation for SIC Code 5311
Extended SIC Codes (6-digit) for Department Stores
In-depth Industry Analysis: Explore Comprehensive Details on SIC Code Extended Pages
Industry Examples
Common types of examples within SIC Code 5311 - Department Stores are:
Department stores - retail
Industry Image
Example photo for industry SIC 5311 - Department Stores. This image represents an activity or product found in this industry.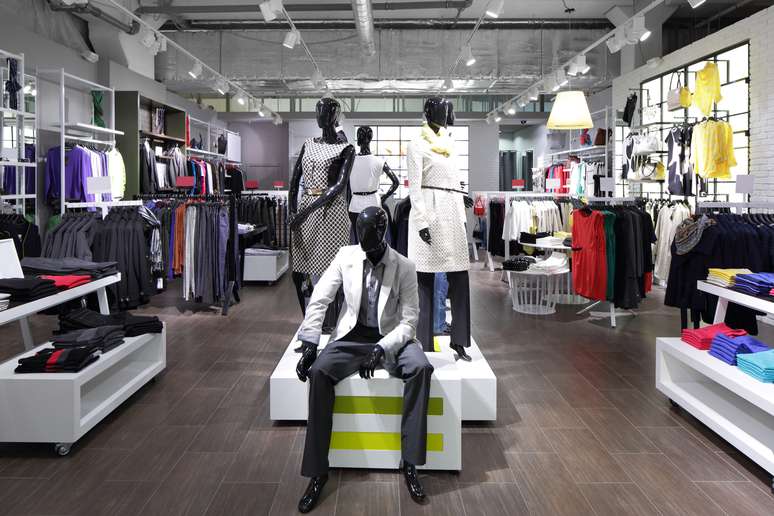 Cross-References
For some business types, there may be a similar industry to SIC Code 5311 - Department Stores that is a better classification match. Establishments which sell a similar range of merchandise with less than 50 employees are classified in
SIC Code - 5399
. Establishments which do not carry these general lines of merchandise are classified according to their primary activity.
Companies
SICCODE.com compiles comprehensive business data and executive contact leads for businesses within SIC Code 5311 - Department Stores. Some of the leading and most notable companies are listed below. To order a list of companies within SIC Code 5311 - Department Stores for marketing (postal mailing, telemarketing, emailing) or analytics-use, click on the link below to "Buy Business List". Our data analysts are standing by to assist in your list setup and target marketing.
Industry Executives
Would you like to email executives in SIC Code 5311 - Department Stores? Below are some of the common job titles available to be targeted.
Business Development
Chairman
C-Level
Director
Engineering
Executive Director
Facilities
Finance
Human Resource
IT
Manager
Marketing
Manufacturing
Operations
Owner
Partner
President
Principal
Purchasing
Sales
Vice President
For specific job title targeting, please provide details in the business list request form.
Alternative SIC Code Categories for
SIC 5311
For business marketing and targeting purposes, please refer to the Extended SIC Codes (6-digit).
7-digit SIC
5311001

Department Stores

5311002

Discount Department Store

5311003

Non-Discount Department Stores

5311004

Resident Buyers

5311005

Retail Shops

5311006

Home & Personal Care Products

5311007

Merchandise Marts

5311008

Wholesale Clubs
8-digit SIC
53110000

Department Stores

53119901

Department Stores, Discount

53119902

Department Stores, Non-Discount