SIC Code 3827 - Optical Instruments and Lenses
Industry Sector
Manufacturing
Use Data For:
Direct Mailing
Emailing
Calling
Research
Includes Free Sample & Industry Report
100% Phone-Verified, NCOA Processed, Accurate Data
Description
Establishments primarily engaged in manufacturing instruments and apparatus that measure an optical property and optically project, measure, or magnify an image, such as binoculars, microscopes, prisms, and lenses. Included are establishments primarily engaged in manufacturing optical sighting and fire control equipment.
Snapshot
SIC Code 3827 - Optical Instruments and Lenses is a final level code of the "Manufacturing" Division. There are 144 companies classified in this industry in the USA with an estimated employment of 6,801 people.
Hierarchy Navigation for SIC Code 3827
Parent Category (less specific)
Industry Examples
Common types of examples within SIC Code 3827 - Optical Instruments and Lenses are:
Aiming circles (fire control equipment)
Binoculars
Boards: plotting, spotting, and gun fire adjustment
Borescopes
Cinetheodolites
Coddington magnifying instruments
Contour projectors
Correctors: percentage, wind, and roll (sighting and fire control
Fuse setters (fire control equipment)
Glasses, field or opera
Gratings, diffraction
Gun sights, optical
Interferometers
Lens coating
Lens grinding, except ophthalmic
Lens mounts
Lenses, optical: photographic, magnifying, projection, and instrument
Light sources, standard
Lupes magnifying instruments, optical
Magnifying instruments, optical
Metallographs
Microprojectors
Microscopes, except electron, proton and corneal
Mirrors, optical
Optical alignment and display instruments, except photographic
Optical comparators
Optical test and inspection equipment
Periscopes
Phototheodolites
Prisms, optical
Reflectors, optical
Searchlight mirrors and reflectors
Sighting and fire control equipment, optical
Spy glasses
Telescopes
Telescopic sights
Triplet magnifying instruments, optical
Industry Image
Example photo for industry SIC 3827 - Optical Instruments and Lenses. This image represents an activity or product found in this industry.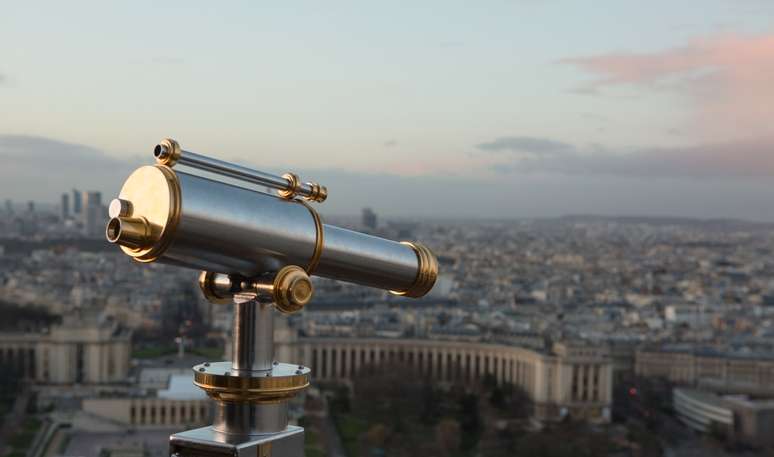 Companies
SICCODE.com compiles comprehensive business data and executive contact leads for businesses within SIC Code 3827 - Optical Instruments and Lenses. Some of the leading and most notable companies are listed below. To order a list of companies within SIC Code 3827 - Optical Instruments and Lenses for marketing (postal mailing, telemarketing, emailing) or analytics-use, click on the link below to "Buy Business List". Our data analysts are standing by to assist in your list setup and target marketing.
Industry Executives
Would you like to email executives in SIC Code 3827 - Optical Instruments and Lenses? Below are some of the common job titles available to be targeted.
Business Development
Chairman
C-Level
Director
Engineering
Executive Director
Facilities
Finance
Human Resource
IT
Manager
Marketing
Manufacturing
Operations
Owner
Partner
President
Principal
Purchasing
Sales
Vice President
For specific job title targeting, please provide details in the business list request form.
Extended SIC Code Categories for
SIC 3827
For business marketing and targeting, SIC Codes have been extended to provide more specific classifications within SIC Code 3827 – Optical Instruments and Lenses. Extended SIC Codes are being continuously updated to reflect the current business environment.
6-digit SIC
382701

Magnifying Glasses (manufacturers)

382702

Lenses (manufacturers)

382703

Telescopes (manufacturers)

382704

Binoculars (manufacturers)

382798

Optical Instruments & Lenses (manufacturers)
7-digit SIC
3827001

Optical Instruments & Lenses (manufacturers)

3827002

Optical Instruments & Apparatus

3827003

Lenses (manufacturers)

3827004

Binoculars (manufacturers)

3827005

Boroscopes

3827006

Cinetheodolites

3827007

Coddington Magnifying Instruments

3827008

Glasses, Field Or Opera

3827009

Gun Sights, Optical

3827010

Magnifying Glasses (manufacturers)

3827011

Metallographs

3827012

Microprojectors

3827013

Microscopes (except Electron, Proton & Corneal)

3827014

Periscopes

3827015

Phototheodolites

3827016

Sighting & Fire Control Equipment, Optical

3827017

Spyglasses

3827018

Telescopes (manufacturers)

3827019

Telescopic Sights

3827020

Triplet Magnifying Instruments, Optical

3827021

Lens Coating & Grinding Equipment

3827022

Lens Coating Equipment

3827023

Lens Grinding Equipment (except Ophthalmic)

3827024

Aiming Circles-Fire Control Equipment

3827025

Boards-Plotting, Spotting & Gun Fire Adjustment

3827026

Contour Projectors

3827027

Fuse Setters

3827028

Gratings, Diffraction

3827029

Interferometers

3827030

Lens Mounts

3827031

Light Sources, Standard

3827032

Mirrors, Optical

3827033

Mirrors, Searchlight

3827034

Monochromators

3827035

Optical Alignment & Display Instruments

3827036

Optical Comparators

3827037

Optical Elements & Assemblies (except Ophthalmic)

3827038

Optical Test & Inspection Equipment

3827039

Polarizers

3827040

Prisms, Optical

3827041

Reflectors, Optical

3827042

Reflectors, Searchlight
8-digit SIC
38270000

Optical Instruments And Lenses

38270100

Optical Instruments And Apparatus

38270101

Binoculars

38270102

Boroscopes

38270103

Cinetheodolites

38270104

Coddington Magnifying Instruments

38270105

Glasses, Field Or Opera

38270106

Gun Sights, Optical

38270107

Lenses, Optical: All Types Except Ophthalmic

38270109

Magnifying Instruments, Nec, Optical

38270110

Metallographs

38270111

Microprojectors

38270112

Microscopes, Except Electron, Proton, And Corneal

38270113

Periscopes

38270114

Phototheodolites

38270115

Sighting And Fire Control Equipment, Optical

38270116

Spyglasses

38270117

Telescopes: Elbow, Panoramic, Sighting, Fire Control, Etc.

38270118

Telescopic Sights

38270119

Triplet Magnifying Instruments, Optical

38270200

Lens Coating And Grinding Equipment

38270201

Lens Coating Equipment

38270202

Lens Grinding Equipment, Except Ophthalmic

38279901

Aiming Circles (fire Control Equipment)

38279902

Boards: Plotting, Spotting, And Gun Fire Adjustment

38279903

Contour Projectors

38279905

Fuse Setters

38279906

Gratings, Diffraction

38279907

Interferometers

38279908

Lens Mounts

38279909

Light Sources, Standard

38279910

Mirrors, Optical

38279911

Mirrors, Searchlight

38279912

Monochromators

38279913

Optical Alignment And Display Instruments

38279914

Optical Comparators

38279915

Optical Elements And Assemblies, Except Ophthalmic

38279916

Optical Test And Inspection Equipment

38279917

Polarizers

38279918

Prisms, Optical

38279919

Reflectors, Optical

38279920

Reflectors, Searchlight