NAICS Code 238910 - Site Preparation Contractors
Industry Sector
Construction
Description
This industry comprises establishments primarily engaged in site preparation activities, such as excavating and grading, demolition of buildings and other structures, and septic system installation. Earthmoving and land clearing for all types of sites (e.g., building, nonbuilding, mining) is included in this industry. Establishments primarily engaged in construction equipment rental with operator (except cranes) are also included.
Snapshot
NAICS Code 238910 - Site Preparation Contractors is a final level code of the "Construction" Sector. There are 25,135 companies classified in this industry in the USA with an estimated employment of 330,321 people.
Industry Examples
Common types of examples within NAICS Code 238910 - Site Preparation Contractors are:
Aerial or picker truck, construction, rental with operator
Backfilling, construction
Backhoe rental with operator
Blast hole drilling (except mining)
Blasting, building demolition
Blasting, construction site
Boring, for building construction
Building demolition
Bulldozer rental with operator
Caisson (i.e., drilled building foundations) construction
Cesspool construction
Concrete breaking and cutting for demolition
Construction equipment (except crane) rental with operator
Core drilling and test boring for construction
Crawler tractor rental with operator
Culvert or bridge removal
Cutting new rights of way
Demolition contractor
Demolition, building and structure
Dewatering contractors
Digging foundations
Dirt moving for construction
Dismantling engineering structures (e.g., oil storage tank)
Drainage system (e.g., cesspool, septic tank) installation
Drilled pier (i.e., for building foundations) contractors
Drilled shaft (i.e., drilled building foundations) construction
Dry well construction
Equipment rental (except crane), construction, with operator
Excavating, earthmoving or land clearing, mining (except overburden removal at open pit mine sites or quarries)
Excavating, earthmoving, or land clearing contractors
Excavation contractors
Foundation digging (i.e., excavation)
Foundation drilling contractors
Grading construction sites
Grave excavation contractors
Ground thawing for construction site digging
House demolishing
House razing
Hydrodemolition (i.e., demolition with pressurized water) contractors
Land clearing
Land leveling contractors
Line slashing or cutting (except maintenance)
Machinery, construction (except cranes), rental with operator
Mine site preparation and related construction activities, construction contractors
Pile driving, building foundation
Piling (i.e., bored, cast-in-place, drilled), building foundation, contractors
Power shovel, construction, rental with operator
Power, communication and pipe line right of way clearance (except maintenance)
Removal of dams, dikes, and other heavy and civil engineering constructions
Right of way cutting (except maintenance)
Road decommissioning
Septic system contractors
Septic tank and weeping tile installation
Soil compacting
Soil test drilling
Test boring for construction
Trenching (except underwater)
Underground tank (except hazardous material) removal
Weeping tile installation
Wrecking, building or other structure
Industry Image
Example photo for industry NAICS 238910 - Site Preparation Contractors. This image represents an activity or product found in this industry.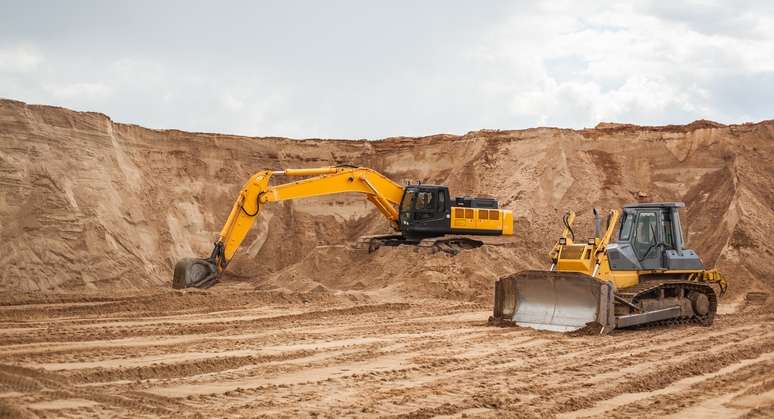 Cross-References
For some business types, there may be a similar industry to NAICS Code 238910 - Site Preparation Contractors that is a better classification match. Establishments primarily engaged in:
Companies
SICCODE.com compiles comprehensive business data and executive contact leads for businesses within NAICS Code 238910 - Site Preparation Contractors. Some of the leading and most notable companies are listed below. To order a list of companies within NAICS Code 238910 - Site Preparation Contractors for marketing (postal mailing, telemarketing, emailing) or analytics-use, click on the link below to "Buy Business List". Our data analysts are standing by to assist in your list setup and target marketing.
Industry Executives
Would you like to email executives in NAICS Code 238910 - Site Preparation Contractors? Below are some of the common job titles available to be targeted.
Business Development
Chairman
C-Level
Director
Engineering
Executive Director
Facilities
Finance
Human Resource
IT
Manager
Marketing
Manufacturing
Operations
Owner
Partner
President
Principal
Purchasing
Sales
Vice President
For specific job title targeting, please provide details in the business list request form.