NAICS Code 23 - Construction
NAICS Code 23 Description
The Construction sector comprises establishments primarily engaged in the construction of buildings or engineering projects (e.g., highways and utility systems). Establishments primarily engaged in the preparation of sites for new construction and establishments primarily engaged in subdividing land for sale as building sites also are included in this sector. Construction work done may include new work, additions, alterations, or maintenance and repairs. Activities of these establishments generally are managed at a fixed place of business, but they usually perform construction activities at multiple project sites. Production responsibilities for establishments in this sector are usually specified in (1) contracts with the owners of construction projects (prime contracts) or (2) contracts with other construction establishments (subcontracts). Establishments primarily engaged in contracts that include responsibility for all aspects of individual construction projects are commonly known as general contractors, but also may be known as design-builders, construction managers, turnkey contractors, or (in cases where two or more establishments jointly secure a general contract) joint-venture contractors. Construction managers that provide oversight and scheduling only (i.e., agency) as well as construction managers that are responsible for the entire project (i.e., at risk) are included as general contractor type establishments. Establishments of the "general contractor type" frequently arrange construction of separate parts of their projects through subcontracts with other construction establishments. Establishments primarily engaged in activities to produce a specific component (e.g., masonry, painting, and electrical work) of a construction project are commonly known as specialty trade contractors. Activities of specialty trade contractors are usually subcontracted from other construction establishments, but especially in remodeling and repair construction, the work may be done directly for the owner of the property. Establishments primarily engaged in activities to construct buildings to be sold on sites that they own are known as for-sale builders, but also may be known as speculative builders or merchant builders. For-sale builders produce buildings in a manner similar to general contractors, but their production processes also include site acquisition and securing of financial backing. For-sale builders are most often associated with the construction of residential buildings. Like general contractors, they may subcontract all or part of the actual construction work on their buildings. There are substantial differences in the types of equipment, work force skills, and other inputs required by establishments in this sector. To highlight these differences and variations in the underlying production functions, this sector is divided into three subsectors. NAICS Code - 236 Construction of Buildings, comprises establishments of the general contractor type and for-sale builders involved in the construction of buildings. NAICS Code - 237 Heavy and Civil Engineering Construction, comprises establishments involved in the construction of engineering projects. NAICS Code - 238 Specialty Trade Contractors, comprises establishments engaged in specialty trade activities generally needed in the construction of all types of buildings. Force account construction is construction work performed by an enterprise primarily engaged in some business other than construction for its own account, using employees of the enterprise. This activity is not included in the construction sector unless the construction work performed is the primary activity of a separate establishment of the enterprise. The installation and the ongoing repair and maintenance of telecommunications and utility networks is excluded from construction when the establishments performing the work are not independent contractors. Although a growing proportion of this work is subcontracted to independent contractors in the Construction sector, the operating units of telecommunications and utility companies performing this work are included with the telecommunications or utility activities.
Industry Sector
Construction
Verified Companies
689,774
Est. Employment
6,658,490
Annual Payroll
$398,535,646,000
Total Revenue
$1,999,109,623,000
Use Data For:
Direct Mailing
Emailing
Calling
Research
Includes Free Sample & Industry Report
100% Phone-Verified, NCOA Processed, Accurate Data
Hierarchy Navigation for NAICS Code 23
Industry Image
Example photo for industry NAICS 23 - Construction. This image represents an activity or product found in this industry.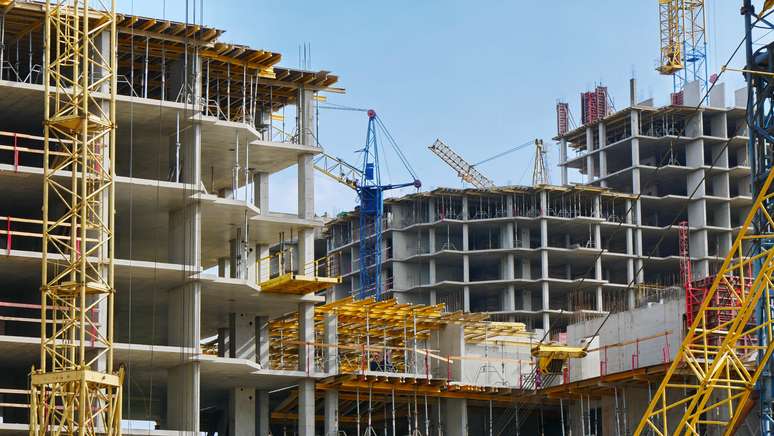 Companies
SICCODE.com compiles comprehensive business data and executive contact leads for businesses within NAICS Code 23 - Construction. Some of the leading and most notable companies are listed below. To order a list of companies within NAICS Code 23 - Construction for marketing (postal mailing, telemarketing, emailing) or analytics-use, click on the link below to "Buy Business List". Our data analysts are standing by to assist in your list setup and target marketing.
Industry Executives
Would you like to email executives in NAICS Code 23 - Construction? Below are some of the common job titles available to be targeted.
Business Development
Chairman
C-Level
Director
Engineering
Executive Director
Facilities
Finance
Human Resource
IT
Manager
Marketing
Manufacturing
Operations
Owner
Partner
President
Principal
Purchasing
Sales
Vice President
For specific job title targeting, please provide details in the business list request form.
Questions & Answers
How many active businesses operate in NAICS Code 23?

There are 689,774 verified business locations operating primarily in this industry.

What was the total revenue for NAICS Code 23?

In 2017 the total revenue for Construction was $1,999,109,623,000

What was the annual payroll for NAICS Code 23?

In 2017 the annual payroll for Construction was $398,535,646,000

How many people work in NAICS Code 23?

The number of reported paid employees is 6,658,490.