SIC Code 3931 - Musical Instruments
Industry Sector
Manufacturing
Use Data For:
Direct Mailing
Emailing
Calling
Research
Includes Free Sample & Industry Report
100% Phone-Verified, NCOA Processed, Accurate Data
Description
Establishments primarily engaged in manufacturing pianos, with or without player attachments; organs; other musical instruments; and parts and accessories for musical instruments.
Snapshot
SIC Code 3931 - Musical Instruments is a final level code of the "Manufacturing" Division. There are 380 companies classified in this industry in the USA with an estimated employment of 13,400 people.
Hierarchy Navigation for SIC Code 3931
Industry Examples
Common types of examples within SIC Code 3931 - Musical Instruments are:
Accordions and parts
Autophones (organs with perforated music rolls)
Banjos and parts
Bassoons
Bells (musical instruments)
Blowers, pipe organ
Bugles and parts (musical instruments)
Calliopes (steam organs)
Carillon bells
Cellos and parts
Chimes and parts (musical instruments)
Clarinets and parts
Concertinas and parts
Cornets and parts
Cymbals and parts
Drummers' traps
Drums, parts, and accessories (musical instruments)
Electric musical instruments
Electronic musical instruments
Flutes and parts
Fretted instruments and parts
Guitars and parts, electric and nonelectric
Harmonicas
Harps and parts
Harpsichords
Heads, banjo and drum
Mandolins and parts
Marimbas
Mouthpieces for musical instruments
Music rolls, perforated
Music stands
Musical instrument accessories: e.g. reeds, mouthpieces, stands, traps
Musical instruments, including electric and electronic
Oboes
Ocarinas
Octophones
Organ parts and materials, except organ hardware
Organs, all types: e.g., pipe, reed, hand, street, barrel, electronic,
Percussion musical instruments
Piano parts and materials, except piano hardware
Pianos, all types: e.g., vertical, grand, spinet, player, coin-operated
Piccolos and parts
Saxophones and parts
Stringed musical instruments and parts
Strings, musical instrument
Synthesizers, music
Trombones and Parts
Trumpets and parts
Ukuleles and parts
Vibraphones
Violas and parts
Violins and parts
Woodwind and brass wind musical instrument
Xylophones and parts
Zithers and parts
Industry Image
Example photo for industry SIC 3931 - Musical Instruments. This image represents an activity or product found in this industry.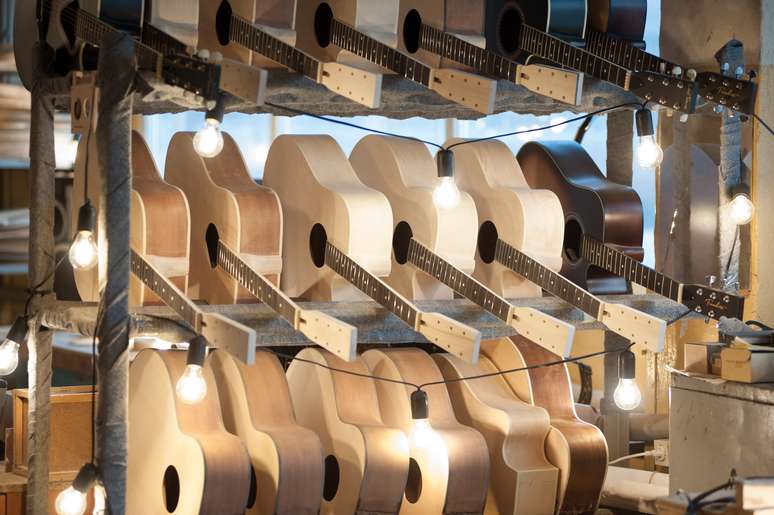 Companies
SICCODE.com compiles comprehensive business data and executive contact leads for businesses within SIC Code 3931 - Musical Instruments. Some of the leading and most notable companies are listed below. To order a list of companies within SIC Code 3931 - Musical Instruments for marketing (postal mailing, telemarketing, emailing) or analytics-use, click on the link below to "Buy Business List". Our data analysts are standing by to assist in your list setup and target marketing.
Industry Executives
Would you like to email executives in SIC Code 3931 - Musical Instruments? Below are some of the common job titles available to be targeted.
Business Development
Chairman
C-Level
Director
Engineering
Executive Director
Facilities
Finance
Human Resource
IT
Manager
Marketing
Manufacturing
Operations
Owner
Partner
President
Principal
Purchasing
Sales
Vice President
For specific job title targeting, please provide details in the business list request form.
Extended SIC Code Categories for
SIC 3931
For business marketing and targeting, SIC Codes have been extended to provide more specific classifications within SIC Code 3931 – Musical Instruments. Extended SIC Codes are being continuously updated to reflect the current business environment.
6-digit SIC
393101

Musical Instruments-Supls & Acces (manufacturers)

393102

Musical Instruments (manufacturers)

393103

Organs (manufacturers)

393104

Pianos (manufacturers)
7-digit SIC
3931001

Musical Instruments (manufacturers)

3931002

Electric & Nonelectric Guitars & Parts

3931003

Violins & Parts

3931004

Musical Drum (manufacturers)

3931005

Organs (manufacturers)

3931006

String Instruments (manufacturers)

3931007

Pipe Organ (manufacturers)

3931008

Electric Musical Instruments (manufacturers)

3931009

Musical String Instruments (manufacturers)

3931010

Pianos (manufacturers)

3931011

Keyboard Instruments & Parts

3931012

Musical Instruments-Supplies & Acces (manufacturers)

3931013

Accordions & Parts

3931014

Autophones

3931015

Blowers, Pipe Organ

3931016

Calliopes-Steam Organs

3931017

Concertinas & Parts

3931018

Frames, Piano Back

3931019

Hammers, Piano

3931020

Harpsichords

3931021

Keyboards, Piano Or Organ

3931022

Music Rolls, Perforated

3931023

Organ Parts & Materials

3931024

Piano Parts & Materials Nec

3931025

Reeds Organ

3931026

Strings, Piano

3931027

Synthesizers, Music

3931028

Banjos & Parts

3931029

Cellos & Parts

3931030

Fretted Instruments & Parts

3931031

Harps & Parts

3931032

Heads, Banjo

3931033

Mandolins & Parts

3931034

Ukuleles & Parts

3931035

Violas & Parts

3931036

Zithers & Parts

3931037

Woodwind Instruments & Parts

3931038

Bassoons

3931039

Clarinets & Parts

3931040

Fifes & Parts

3931041

Flutes & Parts

3931042

Oboes & English Horns

3931043

Piccolos & Parts

3931044

Recorders-Musical Instruments

3931045

Reeds For Musical Instruments

3931046

Saxophones & Parts

3931047

Brass Instruments & Parts

3931048

Bugles & Parts-Musical Instruments

3931049

Cornets & Parts

3931050

Trumpets & Parts

3931051

Percussion Instruments & Parts

3931052

Bells-Musical Instruments)

3931053

Carillon Bells

3931054

Chimes & Parts-Musical Instruments

3931055

Cymbals & Parts

3931056

Drummers Traps

3931057

Marimbas

3931058

Xylophones & Parts

3931059

Harmonicas

3931060

Mouthpieces For Musical Instruments

3931061

Ocarinas

3931062

Stands, Music
8-digit SIC
39310000

Musical Instruments

39310100

Keyboard Instruments And Parts

39310101

Accordions And Parts

39310102

Autophones (organs With Perforated Music Rolls)

39310103

Blowers, Pipe Organ

39310105

Calliopes (steam Organs)

39310106

Concertinas And Parts

39310107

Frames, Piano Back

39310108

Hammers, Piano

39310109

Harpsichords

39310110

Keyboards, Piano Or Organ

39310114

Music Rolls, Perforated

39310115

Organ Parts And Materials

39310116

Organs, All Types: Pipe, Reed, Hand, Electronic, Etc.

39310117

Piano Parts And Materials, Nec

39310118

Pianos, All Types: Vertical, Grand, Spinet, Player, Etc.

39310119

Pipes, Organ

39310121

Reeds, Organ

39310122

Strings, Piano

39310123

Synthesizers, Music

39310200

String Instruments And Parts

39310201

Banjos And Parts

39310202

Cellos And Parts

39310203

Fretted Instruments And Parts

39310204

Guitars And Parts, Electric And Nonelectric

39310205

Harps And Parts

39310206

Heads, Banjo

39310207

Mandolins And Parts

39310208

Strings, Musical Instrument

39310209

Ukuleles And Parts

39310210

Violas And Parts

39310211

Violins And Parts

39310212

Zithers And Parts

39310300

Woodwind Instruments And Parts

39310301

Bassoons

39310302

Clarinets And Parts

39310303

Fifes And Parts

39310304

Flutes And Parts

39310305

Oboes And English Horns

39310306

Piccolos And Parts

39310307

Recorders (musical Instruments)

39310308

Reeds For Musical Instruments

39310309

Saxophones And Parts

39310400

Brass Instruments And Parts

39310402

Bugles And Parts (musical Instruments)

39310403

Cornets And Parts

39310406

Trumpets And Parts

39310500

Percussion Instruments And Parts

39310501

Bells (musical Instruments)

39310502

Carillon Bells

39310503

Chimes And Parts (musical Instruments)

39310504

Cymbals And Parts

39310505

Drummers' Traps

39310506

Drums, Parts, And Accessories (musical Instruments)

39310508

Marimbas

39310510

Xylophones And Parts

39319901

Harmonicas

39319902

Mouthpieces For Musical Instruments

39319903

Musical Instruments, Electric And Electronic, Nec

39319904

Ocarinas

39319906

Stands, Music