SIC Code 3674 - Semiconductors and Related Devices
Industry Sector
Manufacturing
Use Data For:
Direct Mailing
Emailing
Calling
Research
Includes Free Sample & Industry Report
100% Phone-Verified, NCOA Processed, Accurate Data
Description
Establishments primarily engaged in manufacturing semiconductors and related solid- state devices. Important products of this industry are semiconductor diodes and stacks, including rectifiers, integrated microcircuits (semiconductor networks), transistors, solar cells, and light sensing and emitting semi-conductor (solid-state) devices.
Snapshot
SIC Code 3674 - Semiconductors and Related Devices is a final level code of the "Manufacturing" Division. There are 1,230 companies classified in this industry in the USA with an estimated employment of 75,847 people.
Hierarchy Navigation for SIC Code 3674
Industry Examples
Common types of examples within SIC Code 3674 - Semiconductors and Related Devices are:
Computer logic modules
Controlled rectifiers, solid-state
Diodes, solid state (germanium, silicon, etc.)
Fuel cells, solid-state
Gunn effect devices
Hall effect devices
Hybrid integrated circuits
Infrared sensors, solid-state
Laser diodes
Light emitting diodes
Light sensitive devices, solid-state
Magnetic bubble memory device
Magnetohydrodynamic (MHD) devices
Memories, solid-state
Metal oxide silicon (MOS) devices
Microcircuits, integrated (semiconductor)
Microprocessors
Modules, solid-state
Molecular devices, solid-state
Monolithic integrated circuits (solid-state)
Optical isolators
Parametric diodes
Photoconductive cells
Photoelectric cells, solid-state (electronic eye)
Photoelectric magnetic devices
Photovoltaic devices, solid-state
Random access memories (RAMS)
Read only memories (ROMS)
Rectifiers, solid-state
Schottky diodes
Semiconductor circuit networks (solid state integrated circuits)
Semiconductor devices
Silicon wafers, chemically doped
Solar cells
Solid-state electronic devices
Strain gages, solid-state
Stud bases or mounts for semiconductor devices
Switches, silicon control
Thermionic devices, solid-state
Thermoelectric devices, solid-stare
Thin film circuits
Thyristors
Transistors
Tunnel diodes
Ultraviolet sensors, solid state
Variable capacitance diodes
Wafers(semiconductor devices)
Zener diodes
Industry Image
Example photo for industry SIC 3674 - Semiconductors and Related Devices. This image represents an activity or product found in this industry.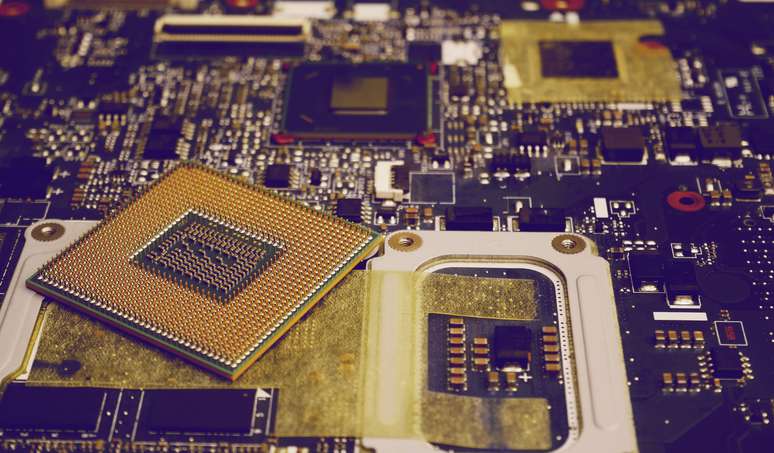 Companies
SICCODE.com compiles comprehensive business data and executive contact leads for businesses within SIC Code 3674 - Semiconductors and Related Devices. Some of the leading and most notable companies are listed below. To order a list of companies within SIC Code 3674 - Semiconductors and Related Devices for marketing (postal mailing, telemarketing, emailing) or analytics-use, click on the link below to "Buy Business List". Our data analysts are standing by to assist in your list setup and target marketing.
Industry Executives
Would you like to email executives in SIC Code 3674 - Semiconductors and Related Devices? Below are some of the common job titles available to be targeted.
Business Development
Chairman
C-Level
Director
Engineering
Executive Director
Facilities
Finance
Human Resource
IT
Manager
Marketing
Manufacturing
Operations
Owner
Partner
President
Principal
Purchasing
Sales
Vice President
For specific job title targeting, please provide details in the business list request form.
Extended SIC Code Categories for
SIC 3674
For business marketing and targeting, SIC Codes have been extended to provide more specific classifications within SIC Code 3674 – Semiconductors and Related Devices. Extended SIC Codes are being continuously updated to reflect the current business environment.
6-digit SIC
367401

Semiconductor Devices (manufacturers)

367402

Thermoelectric Equipment (manufacturers)

367403

Microprocessors (manufacturers)

367405

Fuel Cells (manufacturers)

367498

Semiconductors & Related Devices (manufacturers)
7-digit SIC
3674001

Semiconductors & Related Devices (manufacturers)

3674002

Semiconductor Networks Integrated Circuits

3674003

Solar Cells

3674004

Integrated Microcircuits

3674005

Semiconductor Devices (manufacturers)

3674006

Controlled Rectifiers, Solid State

3674007

Diodes-Solid State

3674008

Light Emitting Diodes

3674009

Rectifiers, Solid State

3674010

Thrystors

3674011

Zener Diodes

3674012

Computer Logic Modules

3674013

Hybrid Integrated Circuits

3674014

Magnetic Bubble Memory Device

3674015

Memories, Solid State

3674016

Metal Oxide Silicon Devices

3674017

Microprocessors (manufacturers)

3674018

Monolithic Integrated Circuits-Solid State

3674019

Random Access Memory

3674020

Read-Only Memory

3674021

Semiconductor Circuit Networks

3674022

Thin Film Circuits

3674023

Wafers

3674024

Light Sensitive Devices

3674025

Light Sensitive Devices, Solid State

3674026

Photoelectric Cells

3674027

Photoelectric Magnetic Devices

3674028

Photovoltaic Devices, Solid State

3674029

Radiation Sensors

3674030

Infrared Sensors, Solid State

3674031

Ultra-Violet Sensors, Solid State

3674032

Fuel Cells (manufacturers)

3674033

Gunn Effect Devices

3674034

Hall Effect Devices

3674035

Magnetohydrodynamic Devices

3674036

Modules, Solid State

3674037

Molecular Devices, Solid State

3674038

Nuclear Detectors, Solid State

3674039

Optical Isolators

3674040

Silicon Wafers, Chemically Doped

3674041

Solid State Electronic Devices Nec

3674042

Strain Gages, Solid State

3674043

Stud Bases Or Mounts For Semiconductor Devices

3674044

Switches, Silicon Control

3674045

Thermoelectric Equipment (manufacturers)

3674046

Transistors
8-digit SIC
36740000

Semiconductors And Related Devices

36740100

Semiconductor Diodes And Rectifiers

36740101

Controlled Rectifiers, Solid State

36740102

Diodes, Solid State (germanium, Silicon, Etc.)

36740103

Light Emitting Diodes

36740105

Rectifiers, Solid State

36740107

Thrystors

36740110

Zener Diodes

36740200

Integrated Circuits, Semiconductor Networks, Etc.

36740201

Computer Logic Modules

36740202

Hybrid Integrated Circuits

36740203

Magnetic Bubble Memory Device

36740204

Memories, Solid State

36740205

Metal Oxide Silicon (mos) Devices

36740206

Microcircuits, Integrated (semiconductor)

36740207

Microprocessors

36740208

Monolithic Integrated Circuits (solid State)

36740209

Random Access Memory (ram)

36740210

Read-Only Memory (rom)

36740211

Semiconductor Circuit Networks

36740212

Thin Film Circuits

36740213

Wafers (semiconductor Devices)

36740300

Light Sensitive Devices

36740301

Light Sensitive Devices, Solid State

36740303

Photoelectric Cells, Solid State (electronic Eye)

36740304

Photoelectric Magnetic Devices

36740305

Photovoltaic Devices, Solid State

36740306

Solar Cells

36740400

Radiation Sensors

36740401

Infrared Sensors, Solid State

36740402

Ultra-Violet Sensors, Solid State

36749901

Fuel Cells, Solid State

36749902

Gunn Effect Devices

36749903

Hall Effect Devices

36749904

Magnetohydrodynamic (mhd) Devices

36749905

Modules, Solid State

36749906

Molecular Devices, Solid State

36749907

Nuclear Detectors, Solid State

36749908

Optical Isolators

36749909

Silicon Wafers, Chemically Doped

36749910

Solid State Electronic Devices, Nec

36749911

Strain Gages, Solid State

36749912

Stud Bases Or Mounts For Semiconductor Devices

36749913

Switches, Silicon Control

36749915

Thermoelectric Devices, Solid State

36749916

Transistors