NAICS Code 541330 - Engineering Services
Industry Sector
Professional, Scientific, and Technical Services
Verified Companies
44,892
Est. Employment
1,098,479
Annual Payroll
$95,447,099,000
Total Revenue
$242,652,164,000
Use Data For:
Direct Mailing
Emailing
Calling
Research
Includes Free Sample & Industry Report
100% Phone-Verified, NCOA Processed, Accurate Data
Description
This industry comprises establishments primarily engaged in applying physical laws and principles of engineering in the design, development, and utilization of machines, materials, instruments, structures, processes, and systems. The assignments undertaken by these establishments may involve any of the following activities: provision of advice, preparation of feasibility studies, preparation of preliminary and final plans and designs, provision of technical services during the construction or installation phase, inspection and evaluation of engineering projects, and related services.
Snapshot
NAICS Code 541330 - Engineering Services is a final level code of the "Professional, Scientific, and Technical Services" Sector. There are 44,892 companies verified as active in this industry in the USA with an estimated employment of 1,098,479 people.
Industry Examples
Common types of examples within NAICS Code 541330 - Engineering Services are:
Acoustical engineering consulting services
Acoustical system engineering design services
Boat engineering design services
Chemical engineering services
Civil engineering services
Combustion engineering consulting services
Construction engineering services
Consulting engineers' offices
Consulting engineers' private practices
Electrical engineering services
Engineering consulting services
Engineering design services
Engineering services
Engineers' offices
Engineers' private practices
Environmental engineering services
Erosion control engineering services
Geological engineering services
Geophysical engineering services
Heating engineering consulting services
Industrial engineering services
Logging engineering services
Marine engineering services
Maritime technology engineering services
Mechanical engineering services
Mining engineering services
Petroleum engineering services
Traffic engineering consulting services
Industry Image
Example photo for industry NAICS 541330 - Engineering Services. This image represents an activity or product found in this industry.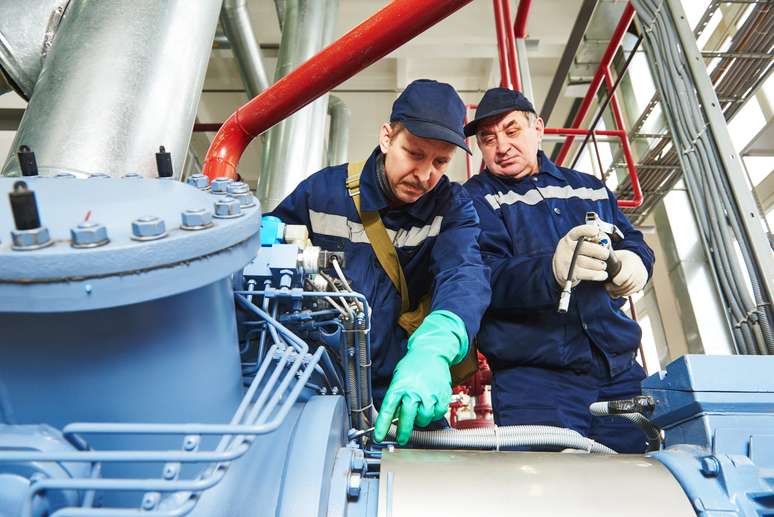 Cross-References
For some business types, there may be a similar industry to NAICS Code 541330 - Engineering Services that is a better classification match. Establishments primarily engaged in:
Planning and designing computer systems that integrate computer hardware, software, and communication technologies: classified in U.S. NAICS Code - 541512 - Computer Systems Design Services.
Performing surveying and mapping services of the surface of the earth, including the sea floor: classified in NAICS Code - 541370 - Surveying and Mapping (except Geophysical) Services.
Gathering, interpreting, and mapping geophysical data: classified in NAICS Code - 541360 - Geophysical Surveying and Mapping Services.
Creating and developing designs and specifications that optimize the use, value, and appearance of products: classified in NAICS Code - 541420 - Industrial Design Services.
Providing advice and assistance to others on environmental issues, such as the control of environmental contamination from pollutants, toxic substances, and hazardous materials: classified in Industry541620, Environmental Consulting Services
Both the design and construction of buildings, highways, and other structures or in managing construction projects: classified in NAICS Code - 23 - Construction, according to the type of project..
Companies
SICCODE.com compiles comprehensive business data and executive contact leads for businesses within NAICS Code 541330 - Engineering Services. Some of the leading and most notable companies are listed below. To order a list of companies within NAICS Code 541330 - Engineering Services for marketing (postal mailing, telemarketing, emailing) or analytics-use, click on the link below to "Buy Business List". Our data analysts are standing by to assist in your list setup and target marketing.
Industry Executives
Would you like to email executives in NAICS Code 541330 - Engineering Services? Below are some of the common job titles available to be targeted.
Business Development
Chairman
C-Level
Director
Engineering
Executive Director
Facilities
Finance
Human Resource
IT
Manager
Marketing
Manufacturing
Operations
Owner
Partner
President
Principal
Purchasing
Sales
Vice President
For specific job title targeting, please provide details in the business list request form.
Questions & Answers
What is the NAICS Code for Engineering companies?

NAICS Code 541330 – Engineering Services in the NAICS Code for engineering companies. This also encompasses various types of engineering specialties such as chemical engineering, acoustical engineering, electrical engineering, geological engineering, industrial engineering, mechanical engineering, and others.

What are the largest engineering companies in the USA?

There are over 15 companies with revenue over $1 billion in the USA. Some of the largest companies include AECOM, Jacob Consultancy, Leonardo DRS, Northrop Grumman, Wood Group, Tetra Tech.

How many engineering companies have over 20 employees?

There are over 7,000 engineering companies with more than 20 employees.

How many engineering companies have over 1,000 employees?

There are 86 engineering companies with over 1,000 employees.

What states have the most engineering companies?

In descending order, the states with the most engineering companies are California, Florida, Texas, Pennsylvania, New York, Colorado, Massachusetts, Virginia, New Jersey, Michigan, Illinois, Washington, Ohio, Georgia, North Carolina, and Maryland.

What is the largest size for a business in Engineering Services to remain classified as a small business?

Any business in Engineering Services with average annual receipts under 17 million USD may be classified as a small business by SBA and Federal government programs.

How many active businesses operate in NAICS Code 541330?

There are 44,892 verified business locations operating primarily in this industry.

What was the total revenue for NAICS Code 541330?

In 2017 the total revenue for Engineering Services was $242,652,164,000

What was the annual payroll for NAICS Code 541330?

In 2017 the annual payroll for Engineering Services was $95,447,099,000

How many people work in NAICS Code 541330?

The number of reported paid employees is 1,098,479.