NAICS Code 325212 - Synthetic Rubber Manufacturing
Industry Sector
Manufacturing
Description
This U.S. industry consists of establishments primarily engaged in manufacturing synthetic rubber.
Snapshot
NAICS Code 325212 - Synthetic Rubber Manufacturing is a final level code of the "Manufacturing" Sector. There are 188 companies classified in this industry in the USA with an estimated employment of 9,472 people.
Industry Examples
Common types of examples within NAICS Code 325212 - Synthetic Rubber Manufacturing are:
Acrylate rubber manufacturing
Acrylate-butadiene rubber manufacturing
Acrylic rubber manufacturing
Butadiene copolymers containing more than 50 percent butadiene manufacturing
Butadiene rubber (i.e., polybutadiene) manufacturing
Butyl rubber manufacturing
Chlorinated rubber, synthetic, manufacturing
Chloroprene rubber manufacturing
Chlorosulfonated polyethylenes manufacturing
Cyclo rubber, synthetic, manufacturing
Elastomers, synthetic rubber, manufacturing
Epichlorohydrin elastomers manufacturing
Ethylene-propylene rubber manufacturing
Ethylene-propylene-nonconjugated diene (EPDM) rubber manufacturing
Fluoro rubbers manufacturing
Fluorocarbon derivative rubbers manufacturing
Isobutylene-isoprene rubber manufacturing
Isocyanate rubber manufacturing
Latex rubber, synthetic, manufacturing
Neoprene manufacturing
Nitrile rubber manufacturing
Nitrile-butadiene rubber manufacturing
Nitrile-chloroprene rubbers manufacturing
N-type rubber manufacturing
Polyethylene rubber manufacturing
Polyisobutylene rubber manufacturing
Polyisobutylene-isoprene rubber manufacturing
Polymethylene rubber manufacturing
Polysulfide rubber manufacturing
Rubber, synthetic, manufacturing
Silicone rubber manufacturing
Stereo rubber manufacturing
S-type rubber manufacturing
Styrene-butadiene rubber containing less than 50 percent styrene manufacturing
Styrene-chloroprene rubber manufacturing
Styrene-isoprene rubber manufacturing
Synthetic rubber (i.e., vulcanizable elastomers) manufacturing
Thermosetting vulcanizable elastomers manufacturing
Thiol rubber manufacturing
Urethane rubber manufacturing
Vulcanized oils manufacturing
Industry Image
Example photo for industry NAICS 325212 - Synthetic Rubber Manufacturing . This image represents an activity or product found in this industry.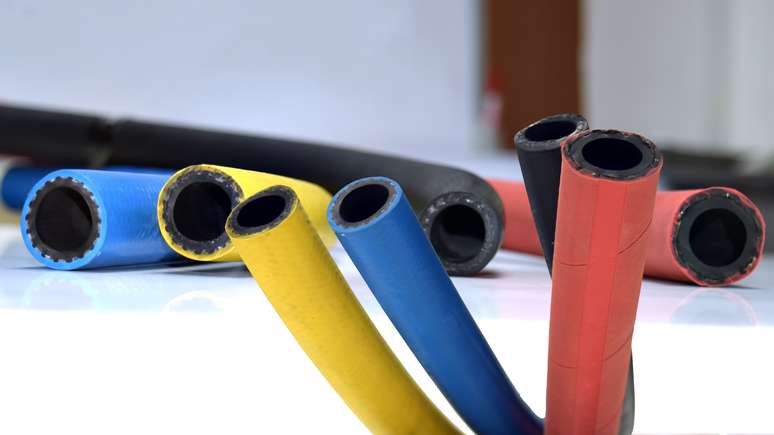 Cross-References
For some business types, there may be a similar industry to NAICS Code 325212 - Synthetic Rubber Manufacturing that is a better classification match. Establishments primarily engaged in:
Industry Executives
Would you like to email executives in NAICS Code 325212 - Synthetic Rubber Manufacturing ? Below are some of the common job titles available to be targeted.
Business Development
Chairman
C-Level
Director
Engineering
Executive Director
Facilities
Finance
Human Resource
IT
Manager
Marketing
Manufacturing
Operations
Owner
Partner
President
Principal
Purchasing
Sales
Vice President
For specific job title targeting, please provide details in the business list request form.