SIC Code 58 - Eating and Drinking Places
Industry Sector
Retail Trade
Est. Employment
14,280,627
Use Data For:
Direct Mailing
Emailing
Calling
Research
Includes Free Sample & Industry Report
100% Phone-Verified, NCOA Processed, Accurate Data
Description
This major group includes retail establishments selling prepared foods and drinks for consumption on the premises; and also lunch counters and refreshment stands selling prepared foods and drinks for immediate consumption.
Hierarchy Navigation for SIC Code 58
Parent Category (less specific)
Subcategories (more specific)
Industry Image
Example photo for industry SIC 58 - Eating and Drinking Places. This image represents an activity or product found in this industry.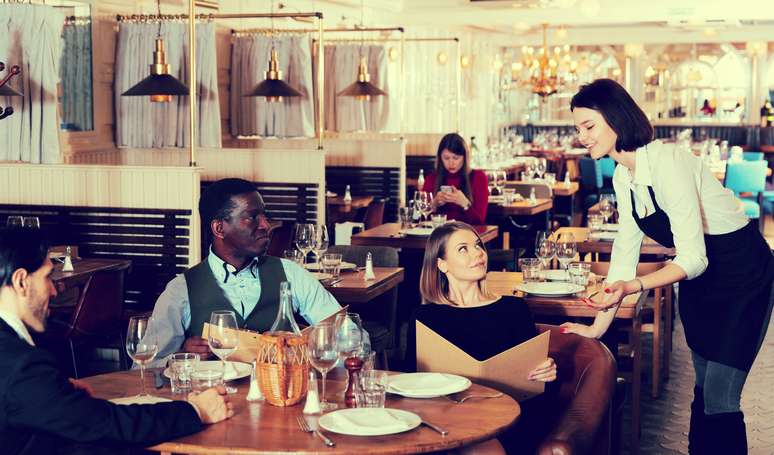 Cross-References
For some business types, there may be a similar industry to SIC Code 58 - Eating and Drinking Places that is a better classification match. Restaurants, lunch counters, and drinking places operated as a subordinate service facility by other establishments are not included in this industry, unless they are operated as leased departments by outside operators. Thus, restaurants and lunch counters operated by hotels are classified in Services,
SIC Code - 70
; those operated by department stores in
SIC Code - 53
. Bars and restaurants owned by and operated for members of civic, social, and fraternal associations only are classified in
SIC Code - 8641
. Mobile food and dairy wagons are classified in Industry 5963.
Companies
SICCODE.com compiles comprehensive business data and executive contact leads for businesses within SIC Code 58 - Eating and Drinking Places. Some of the leading and most notable companies are listed below. To order a list of companies within SIC Code 58 - Eating and Drinking Places for marketing (postal mailing, telemarketing, emailing) or analytics-use, click on the link below to "Buy Business List". Our data analysts are standing by to assist in your list setup and target marketing.
Industry Executives
Would you like to email executives in SIC Code 58 - Eating and Drinking Places? Below are some of the common job titles available to be targeted.
Business Development
Chairman
C-Level
Director
Engineering
Executive Director
Facilities
Finance
Human Resource
IT
Manager
Marketing
Manufacturing
Operations
Owner
Partner
President
Principal
Purchasing
Sales
Vice President
For specific job title targeting, please provide details in the business list request form.