SIC Code 5112 - Stationery and Office Supplies
Industry Sector
Wholesale Trade
Use Data For:
Direct Mailing
Emailing
Calling
Research
Includes Free Sample & Industry Report
100% Phone-Verified, NCOA Processed, Accurate Data
Description
Establishments primarily engaged in the wholesale distribution of stationery and office supplies, including computer and photocopy supplies, envelopes, typewriter paper, file cards and folders, pens, pencils, social stationery, and greeting cards.
Snapshot
SIC Code 5112 - Stationery and Office Supplies is a final level code of the "Wholesale Trade" Division. There are 2,644 companies classified in this industry in the USA with an estimated employment of 30,819 people.
Hierarchy Navigation for SIC Code 5112
Industry Examples
Common types of examples within SIC Code 5112 - Stationery and Office Supplies are:
Albums (photo) and scrapbooks - wholesale
Blankbooks - wholesale
Business forms - wholesale
Carbon paper - wholesale
Commercial stationers (not printers) - wholesale
Computer paper - wholesale
Envelopes - wholesale
File cards - wholesale
File folders - wholesale
Greeting cards - wholesale
Inked ribbons - wholesale
Looseleaf binders - wholesale
Manifold business forms - wholesale
Marking devices - wholesale
Mimeograph paper - wholesale
Office supplies - wholesale
Pencils - wholesale
Pens, writing - wholesale
Photocopying supplies - wholesale
Ribbons, inked - wholesale
Sales and receipt books - wholesale
Scrapbooks - wholesale
Stationery and stationery supplies - wholesale
Tabulation cards - wholesale
Writing ink - wholesale
Industry Image
Example photo for industry SIC 5112 - Stationery and Office Supplies. This image represents an activity or product found in this industry.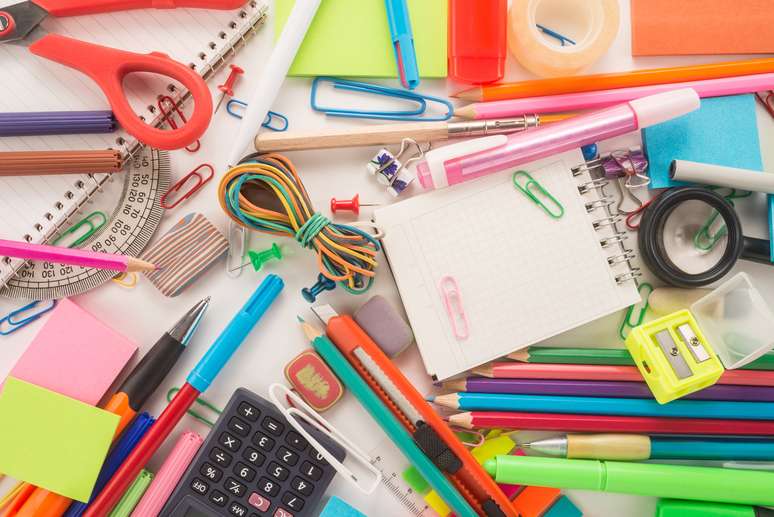 Companies
SICCODE.com compiles comprehensive business data and executive contact leads for businesses within SIC Code 5112 - Stationery and Office Supplies. Some of the leading and most notable companies are listed below. To order a list of companies within SIC Code 5112 - Stationery and Office Supplies for marketing (postal mailing, telemarketing, emailing) or analytics-use, click on the link below to "Buy Business List". Our data analysts are standing by to assist in your list setup and target marketing.
Industry Executives
Would you like to email executives in SIC Code 5112 - Stationery and Office Supplies? Below are some of the common job titles available to be targeted.
Business Development
Chairman
C-Level
Director
Engineering
Executive Director
Facilities
Finance
Human Resource
IT
Manager
Marketing
Manufacturing
Operations
Owner
Partner
President
Principal
Purchasing
Sales
Vice President
For specific job title targeting, please provide details in the business list request form.
Extended SIC Code Categories for
SIC 5112
For business marketing and targeting, SIC Codes have been extended to provide more specific classifications within SIC Code 5112 – Stationery and Office Supplies. Extended SIC Codes are being continuously updated to reflect the current business environment.
6-digit SIC
511201

Inks-Writing & Marking (wholesale)

511202

Greeting Cards Wholesale

511203

Office Supplies-Commercial (wholesale)

511204

Legal Forms (wholesale)

511205

Office Supplies Wholesale

511206

Corporation Supplies (wholesale)

511207

Business Forms & Systems (wholesale)

511208

Pens & Pencils Wholesale

511209

Data Processing Supplies (wholesale)

511210

Price Marking Equipment & Supplies Wholesale

511211

Stationery-Commercial (wholesale)

511212

Seals-Notary & Corp (wholesale)

511213

School Supplies (wholesale)

511214

Stationery Wholesale

511215

Bulletin & Directory Boards Wholesale

511216

Envelopes Wholesale

511217

Carbon Paper (wholesale)

511218

Post Cards Wholesale

511219

Maps-Pubushers & Distrs Wholesale

511220

Crayons Wholesale

511221

Labels-Paper Wholesale

511222

Loose Leaf Equipment Systs & Suppliess-Whol

511223

Rubber Stamps Wholesale

511224

Sample Cards & Books Wholesale

511225

Typewriters-Supplies & Attachments-Whol

511226

Albums (photo) Wholesale

511227

Chalk Wholesale

511228

Tapes-Adhesive-Dispensers (wholesale)

511229

Mapping Services (wholesale)

511230

Music Writers Supplies (wholesale)

511231

Pens & Pencils-Supplies & Parts Wholesale

511232

Pricing Systems (wholesale)

511233

Invitations & Announcements Wholesale

511235

Labels-Plastic Metal Foil & Etc-Whol

511237

Slide Rules (wholesale)

511238

Binders-Loose Leaf-Whol & (manufacturers)
7-digit SIC
5112001

Stationery & Office Supplies Wholesale

5112002

Business Forms & Systems Wholesale

5112003

Office Supplies Wholesale

5112004

Computer & Photocopying Supplies Wholesale

5112005

Greeting Cards Wholesale

5112006

Stationery Wholesale

5112007

Computer Paper Wholesale

5112008

Envelopes Wholesale

5112009

Data Processing Supplies Wholesale

5112010

Laser Printer Supplies Wholesale

5112011

Photocopying Supplies Wholesale

5112012

Office Filing Supplies Wholesale

5112013

Photo Albums & Scrapbooks Wholesale

5112014

Pens & Pencils Wholesale

5112015

Inked Ribbons Wholesale

5112016

Social Stationery & Greeting Cards Wholesale

5112017

Albums, Scrapbooks & Binders Wholesale

5112018

Sales & Receipt Book Wholesale

5112019

Writing Instruments & Supplies Wholesale

5112020

Marking Devices Wholesale

5112021

Stationery-Commercial Wholesale

5112022

Binders-Loose Leaf Wholesale & (manufacturers)

5112023

Office Supplies-Commercial Wholesale

5112024

Inks-Writing & Marking Wholesale

5112025

Mimeograph Paper

5112026

Legal Forms Wholesale

5112027

File Cards

5112028

Corporation Supplies Wholesale

5112029

Price Marking Equipment & Supplies Wholesale

5112030

File Folders

5112031

Blank Books

5112032

Seals-Notary & Corp Wholesale

5112033

Carbon Paper Wholesale

5112034

School Supplies Wholesale

5112035

Manifold Business Forms

5112036

Bulletin & Directory Boards Wholesale

5112037

Tabulation Cards

5112038

Post Cards Wholesale

5112039

Maps-Publishers & Distrs Wholesale

5112040

Crayons Wholesale

5112041

Labels-Paper Wholesale

5112042

Loose Leaf Equipment Systems & Supplies Wholesale

5112043

Rubber Stamps Wholesale

5112044

Sample Cards & Books Wholesale

5112045

Typewriters-Supplies & Attachments Wholesale

5112046

Albums-Photo Wholesale

5112047

Chalk Wholesale

5112048

Tapes-Adhesive-Dispensers Wholesale

5112049

Mapping Services Wholesale

5112050

Music Writers Supplies Wholesale

5112051

Pens & Pencils-Supplies & Parts Wholesale

5112052

Pricing Systems Wholesale

5112053

Invitations & Announcements Wholesale

5112054

Labels-Plastic Metal Foil Wholesale

5112055

Slide Rules Wholesale
8-digit SIC
51120000

Stationery And Office Supplies

51120100

Writing Instruments And Supplies

51120101

Marking Devices

51120102

Pens And/or Pencils

51120103

Writing Ink

51120200

Social Stationery And Greeting Cards

51120201

Greeting Cards

51120202

Stationery

51120300

Albums, Scrapbooks And Binders

51120301

Albums (photo) And Scrapbooks

51120302

Looseleaf Binders

51120400

Computer And Photocopying Supplies

51120401

Computer Paper

51120402

Data Processing Supplies

51120403

Mimeograph Paper

51120404

Photocopying Supplies

51120405

Laser Printer Supplies

51120500

Office Filing Supplies

51120501

File Cards

51120502

File Folders

51129901

Blank Books

51129902

Business Forms

51129903

Carbon Paper

51129904

Envelopes

51129905

Inked Ribbons

51129906

Manifold Business Forms

51129907

Office Supplies, Nec

51129908

Sales And Receipt Books

51129909

Stationers, Commercial

51129910

Tabulation Cards