SIC Code 4111 - Local and Suburban Transit
Industry Sector
Transportation & Public Utilities
Use Data For:
Direct Mailing
Emailing
Calling
Research
Includes Free Sample & Industry Report
100% Phone-Verified, NCOA Processed, Accurate Data
Description
Establishments primarily engaged in furnishing local and suburban mass passenger transportation over regular routes and on regular schedules, with operations confined principally to a municipality, contiguous municipalities, or a municipality and its suburban areas. Also included in this industry are establishments primarily engaged in furnishing passenger transportation by automobile, bus, or rail to, from, or between airports or rail terminals, over regular routes, and those providing bus and rail commuter services.
Snapshot
SIC Code 4111 - Local and Suburban Transit is a final level code of the "Transportation & Public Utilities" Division. There are 3,309 companies classified in this industry in the USA with an estimated employment of 576,753 people.
Hierarchy Navigation for SIC Code 4111
Extended SIC Codes (6-digit) for Local and Suburban Transit
In-depth Industry Analysis: Explore Comprehensive Details on SIC Code Extended Pages
Industry Examples
Common types of examples within SIC Code 4111 - Local and Suburban Transit are:
Airport limousine scheduled service
Airport transportation service, local: road or rail
Bus line operation, local
Cable cars, except aerial, amusement and scenic
City and suburban bus line operation
Commuter bus operation
Commuter rail passenger operation
Elevated railway operation
Local railway passenger operation
Monorails, regular route: except amusement and scenic
Passenger transportation, regular route, road or rail: between airports
Streetcar operation
Suburban and urban railway operation
Subway operation
Trolley operation, except amusement and scenic
Industry Image
Example photo for industry SIC 4111 - Local and Suburban Transit. This image represents an activity or product found in this industry.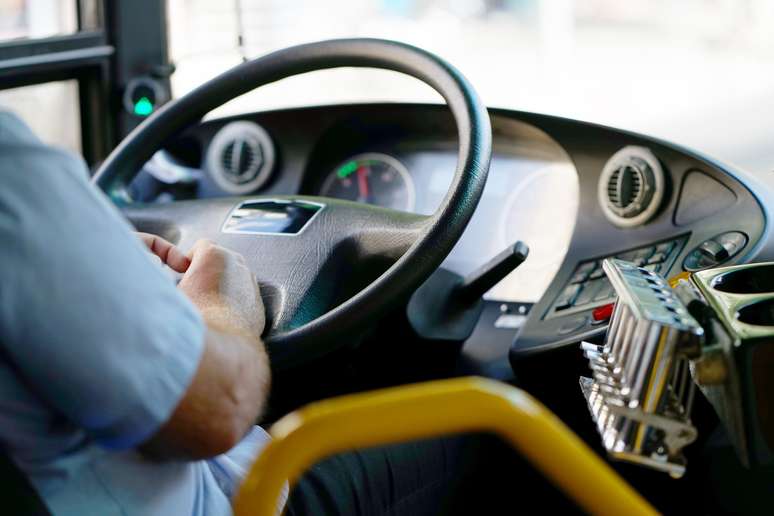 Companies
SICCODE.com compiles comprehensive business data and executive contact leads for businesses within SIC Code 4111 - Local and Suburban Transit. Some of the leading and most notable companies are listed below. To order a list of companies within SIC Code 4111 - Local and Suburban Transit for marketing (postal mailing, telemarketing, emailing) or analytics-use, click on the link below to "Buy Business List". Our data analysts are standing by to assist in your list setup and target marketing.
Industry Executives
Would you like to email executives in SIC Code 4111 - Local and Suburban Transit? Below are some of the common job titles available to be targeted.
Business Development
Chairman
C-Level
Director
Engineering
Executive Director
Facilities
Finance
Human Resource
IT
Manager
Marketing
Manufacturing
Operations
Owner
Partner
President
Principal
Purchasing
Sales
Vice President
For specific job title targeting, please provide details in the business list request form.
Alternative SIC Code Categories for
SIC 4111
For business marketing and targeting purposes, please refer to the Extended SIC Codes (6-digit).
7-digit SIC
4111001

Transit Lines

4111002

Airport Transportation Services

4111003

Bus Transportation

4111004

Bus Line Operations

4111005

Airport Limousine

4111006

Passenger Rail Transit

4111007

Commuter Buses

4111008

Local Railway Passenger Operations

4111009

Subway Operations

4111010

Commuter Rail

4111011

Street & Trolley Car Transportation

4111012

Streetcar Operation

4111013

Shuttle Services

4111014

Trolley Operation

4111015

Airport Transportation Services , Regular Route

4111016

Intra-Airport, Regular Route

4111017

Cable Cars (except Aerial, Amusement & Scenic)

4111018

Elevated Railway Operation

4111019

Monorails, Regular Route (except Amusement & Scenic)
8-digit SIC
41110000

Local And Suburban Transit

41110100

Bus Transportation

41110101

Bus Line Operations

41110102

Commuter Bus Operation

41110200

Street And Trolley Car Transportation

41110201

Streetcar Operation

41110202

Trolley Operation

41110300

Airport Transportation

41110301

Airport Limousine, Scheduled Service

41110302

Airport Transportation Services, Regular Route

41110303

Intra-Airport, Regular Route

41110400

Passenger Rail Transportation

41110401

Commuter Rail Passenger Operation

41110402

Local Railway Passenger Operation

41110403

Subway Operation

41119901

Cable Cars, Except Aerial, Amusement, And Scenic

41119902

Elevated Railway Operation

41119903

Monorails, Regular Route: Except Amusement And Scenic