SIC Code 8661 - Religious Organizations
Use Data For:
Direct Mailing
Emailing
Calling
Research
Includes Free Sample & Industry Report
100% Phone-Verified, NCOA Processed, Accurate Data
Description
Establishments of religious organizations operated for worship, religious training or study, government or administration of an organized religion, or for promotion of religious activities. also included in this industry are religious groups which reach the public through radio or television media.
Snapshot
SIC Code 8661 - Religious Organizations is a final level code of the "Services" Division. There are 288,133 companies classified in this industry in the USA.
Hierarchy Navigation for SIC Code 8661
Industry Examples
Common types of examples within SIC Code 8661 - Religious Organizations are:
Churches
Convents
Monasteries
Religious instruction, provided by religious organizations
Religious organizations
Shrines, religious
Temples
Industry Image
Example photo for industry SIC 8661 - Religious Organizations. This image represents an activity or product found in this industry.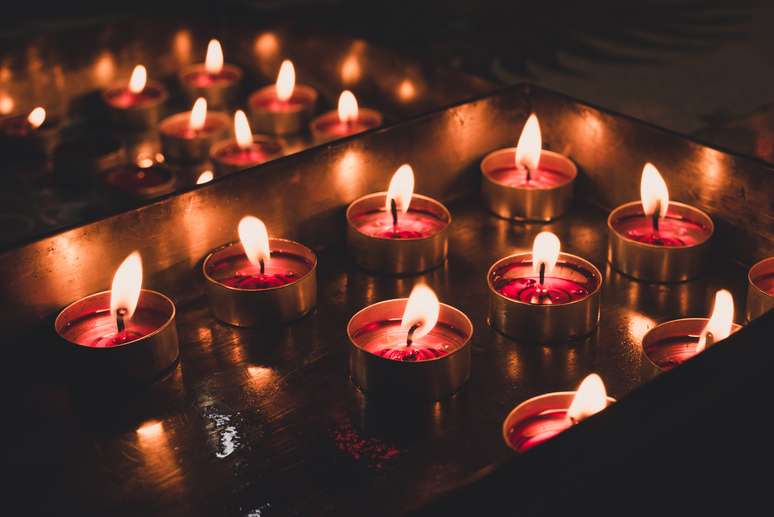 Cross-References
For some business types, there may be a similar industry to SIC Code 8661 - Religious Organizations that is a better classification match. Other establishments maintained by religious organizations, such as educational institutions, hospitals, publishing houses, reading rooms, social services, and secondhand stores, are classified according to their primary activity. Establishments of such religious groups which produce taped religious programming for television are classified in
SIC Code - 7812
, and those which produce live religious programs are classified in
SIC Code - 7922
. Establishments of such groups which operate radio or television stations are classified in communications,
SIC Code - 48
.
Industry Executives
Would you like to email executives in SIC Code 8661 - Religious Organizations? Below are some of the common job titles available to be targeted.
Business Development
Chairman
C-Level
Director
Engineering
Executive Director
Facilities
Finance
Human Resource
IT
Manager
Marketing
Manufacturing
Operations
Owner
Partner
President
Principal
Purchasing
Sales
Vice President
For specific job title targeting, please provide details in the business list request form.
Extended SIC Code Categories for
SIC 8661
For business marketing and targeting, SIC Codes have been extended to provide more specific classifications within SIC Code 8661 – Religious Organizations. Extended SIC Codes are being continuously updated to reflect the current business environment.
6-digit SIC
866101

Retreat Houses

866102

Bible Schools & Study

866103

Spiritual Organizations

866104

Church Organizations

866105

Christian Science Practitioners

866106

Clergy

866107

Churches

866108

Clergy & Pastoral Counseling

866109

Convents & Monasteries

866110

Religious Organizations

866111

Religious Counseling

866112

Synagogues

866113

Spiritualists

866114

Mosques

866115

Religious Science Practitioners

866116

Ashrams

866117

Congregations-Messianic

866118

Rabbis

866119

Dianetics

866120

Parsonages

866121

Chaplains

866122

Christian Ministries

866123

Meditation Organizations

866124

Monasteries

866125

Church Consulting

866126

Scientologists

866127

Ministries-Out Reach

866129

Music Ministry

866130

Shrines

866131

Place Of Worship-Metaphysical & New Age

866132

Places Of Worship-Non Theistic

866133

Religion Other Places Of Worship

866134

Pastoral Counseling Of Religious Leaders
7-digit SIC
8661001

Religious Organizations

8661002

Baptist Church

8661003

Miscellaneous Denomination Church

8661004

Methodist Church

8661005

Catholic Church

8661006

Non-Denominational Church

8661007

Lutheran Church

8661008

Pentecostal Church

8661009

Presbyterian Church

8661010

Church Of Christ

8661011

Assembly Of God

8661012

Church Of God

8661013

Episcopal Church

8661014

Mormon Church

8661015

Nonchurch Religious Organization

8661016

Seventh Day Adventist Church

8661017

Apostolic Church

8661018

Community Church

8661019

Temples

8661020

Christian & Reformed Church

8661021

Covenant & Evangelical Church

8661022

Church Of Nazarene

8661023

Synagogues

8661024

Religious Instruction

8661025

Christian Reformed Church

8661026

Convents & Monasteries

8661027

Mennonite Church

8661028

Christian Science Practitioners

8661029

Brethren Church

8661030

Interdenominational Church

8661031

Greek Orthodox Church

8661032

Reformed Church

8661033

Buddhist Temple

8661034

Monasteries

8661035

Mosques

8661036

Churches

8661037

Retreat Houses

8661038

Shrines

8661039

Bible Schools & Study

8661040

Spiritual Organizations

8661041

Church Organizations

8661042

Clergy

8661043

Clergy & Pastoral Counseling

8661044

Religious Counseling

8661045

Spiritualists

8661046

Religious Science Practitioners

8661047

Ashrams

8661048

Congregations-Messianic

8661049

Rabbis

8661050

Dianetics

8661051

Parsonages

8661052

Chaplains

8661053

Christian Ministries

8661054

Meditation Organizations

8661055

Church Consulting

8661056

Scientologists

8661057

Out Reach Ministries

8661058

Music Ministries

8661059

Metaphysical & New Age Churches

8661059

Place Of Worship-Metaphysical & New Age

8661060

Places Of Worship-Non Theistic

8661061

Other Religious Places Of Worship

8661061

Religion Other Places Of Worship

8661062

Pastoral Counseling Of Religious Leaders
8-digit SIC
86610000

Religious Organizations

86610100

Churches, Temples, And Shrines

86610101

Apostolic Church

86610102

Assembly Of God Church

86610103

Baptist Church

86610104

Brethren Church

86610105

Buddhist Temple

86610106

Catholic Church

86610107

Christian And Reformed Church

86610108

Christian Reformed Church

86610109

Christian Science Church

86610110

Church Of The Nazarene

86610111

Church Of Christ

86610112

Church Of God

86610113

Community Church

86610114

Covenant And Evangelical Church

86610115

Episcopal Church

86610116

Greek Orthodox Church

86610117

Inter-Denominational Church

86610118

Lutheran Church

86610119

Mennonite Church

86610120

Methodist Church

86610121

Miscellaneous Denomination Church

86610122

Church Of Jesus Christ Of Latter Day Saints (mormon Church)

86610123

Non-Denominational Church

86610124

Pentecostal Church

86610125

Presbyterian Church

86610126

Reformed Church

86610127

Seventh Day Adventist Church

86610128

Shrines

86610129

Synagogue

86610130

Temples

86610131

Mosques

86610200

Nonchurch Religious Organizations

86610201

Convent

86610202

Monastery

86610203

Religious Instruction