NAICS Code 721 - Accommodation
NAICS Code 721 Description
Industries in the Accommodation subsector provide lodging or short-term accommodations for travelers, vacationers, and others. There is a wide range of establishments in these industries. Some provide lodging only; while others provide meals, laundry services, and recreational facilities, as well as lodging. Lodging establishments are classified in this subsector even if the provision of complementary services generates more revenue. The types of complementary services provided vary from establishment to establishment. The subsector is organized into three groups: (1) traveler accommodation, (2) recreational accommodation, and (3) rooming and boarding houses. The Traveler Accommodation industry group includes establishments that primarily provide traditional types of lodging services. This group includes hotels, motels, and bed-and-breakfast inns. In addition to lodging, these establishments may provide a range of other services to their guests. The RV (Recreational Vehicle) Parks and Recreational Camps industry group includes establishments that operate lodging facilities primarily designed to accommodate outdoor enthusiasts. Included are travel trailer campsites, recreational vehicle parks, and outdoor adventure retreats. The Rooming and Boarding Houses industry group includes establishments providing temporary or longer-term accommodations, that for the period of occupancy, may serve as a principal residence. Board (i.e., meals) may be provided but is not essential. Establishments that manage short-stay accommodation establishments (e.g., hotels and motels) on a contractual basis are classified in this subsector if they both manage the operation and provide the operating staff. Such establishments are classified based on the type of facility managed and operated.
Industry Sector
Accommodation and Food Services
Verified Companies
93,381
Est. Employment
2,136,338
Annual Payroll
$62,493,279,000
Total Revenue
$266,341,855,000
Use Data For:
Direct Mailing
Emailing
Calling
Research
Includes Free Sample & Industry Report
100% Phone-Verified, NCOA Processed, Accurate Data
Hierarchy Navigation for NAICS Code 721
Parent Category (less specific)
Industry Image
Example photo for industry NAICS 721 - Accommodation. This image represents an activity or product found in this industry.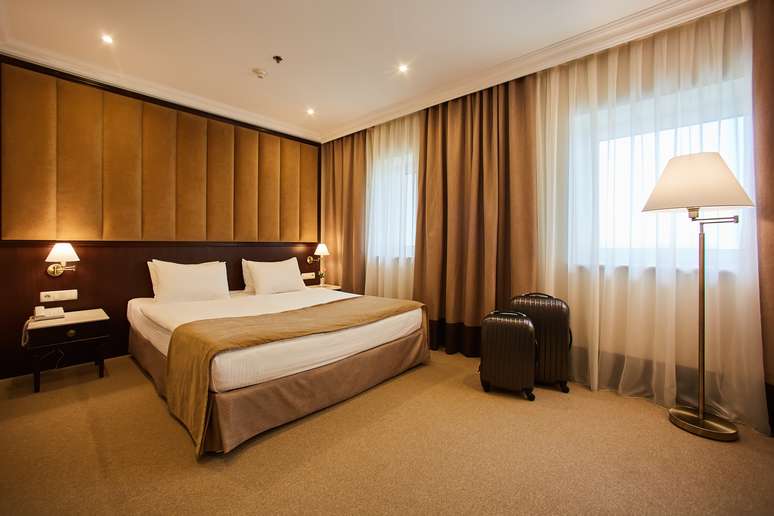 Companies
SICCODE.com compiles comprehensive business data and executive contact leads for businesses within NAICS Code 721 - Accommodation. Some of the leading and most notable companies are listed below. To order a list of companies within NAICS Code 721 - Accommodation for marketing (postal mailing, telemarketing, emailing) or analytics-use, click on the link below to "Buy Business List". Our data analysts are standing by to assist in your list setup and target marketing.
Industry Executives
Would you like to email executives in NAICS Code 721 - Accommodation? Below are some of the common job titles available to be targeted.
Business Development
Chairman
C-Level
Director
Engineering
Executive Director
Facilities
Finance
Human Resource
IT
Manager
Marketing
Manufacturing
Operations
Owner
Partner
President
Principal
Purchasing
Sales
Vice President
For specific job title targeting, please provide details in the business list request form.
Questions & Answers
How many active businesses operate in NAICS Code 721?

There are 93,381 verified business locations operating primarily in this industry.

What was the total revenue for NAICS Code 721?

In 2017 the total revenue for Accommodation was $266,341,855,000

What was the annual payroll for NAICS Code 721?

In 2017 the annual payroll for Accommodation was $62,493,279,000

How many people work in NAICS Code 721?

The number of reported paid employees is 2,136,338.