NAICS Code 114111 - Finfish Fishing
Industry Sector
Agriculture, Forestry, Fishing and Hunting
Description
This U.S. industry comprises establishments primarily engaged in the commercial catching or taking of finfish (e.g., bluefish, salmon, trout, tuna) from their natural habitat.
Snapshot
NAICS Code 114111 - Finfish Fishing is a final level code of the "Agriculture, Forestry, Fishing and Hunting" Sector. There are 176 companies classified in this industry in the USA with an estimated employment of 3,171 people.
Industry Examples
Common types of examples within NAICS Code 114111 - Finfish Fishing are:
Anchovy fishing
Bluefish fishing
Cod catching
Cod fishing
Croaker fishing
Dolphin fishing
Eel fishing
Finfish fishing (e.g., flounder, salmon, trout)
Fisheries, finfish
Flounder fishing
Grouper fishing
Haddock fishing
Hake fishing
Halibut fishing
Herring fishing
Lingcod fishing
Mackerel fishing
Mahimahi fishing
Menhaden fishing
Mullet fishing
Perch fishing
Pilchard fishing
Pollock fishing
Porgy fishing
Ray fishing
Rockfish fishing
Sablefish fishing
Salmon fishing
Sea bass fishing
Sea herring fishing
Sea trout fishing
Shark fishing
Snapper fishing
Swordfish fishing
Tilefish fishing
Trout fishing
Tuna fishing
Whiting fishing
Industry Image
Example photo for industry NAICS 114111 - Finfish Fishing . This image represents an activity or product found in this industry.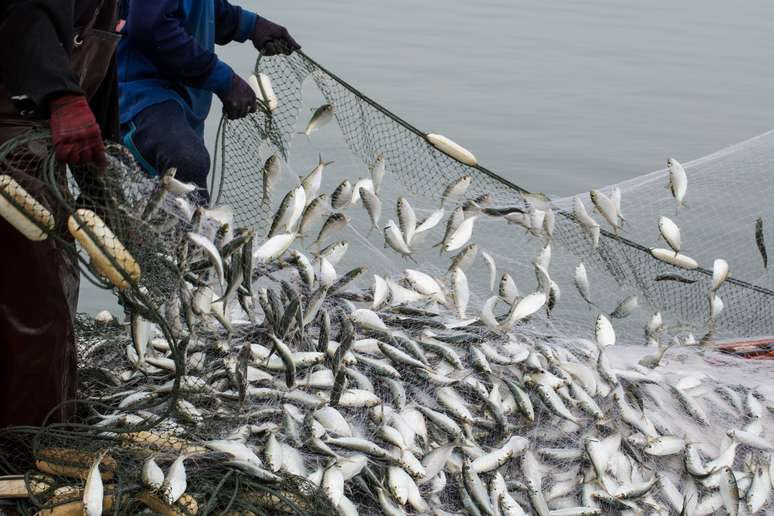 Cross-References
For some business types, there may be a similar industry to NAICS Code 114111 - Finfish Fishing that is a better classification match. Establishments primarily engaged in:
Companies
SICCODE.com compiles comprehensive business data and executive contact leads for businesses within NAICS Code 114111 - Finfish Fishing . Some of the leading and most notable companies are listed below. To order a list of companies within NAICS Code 114111 - Finfish Fishing for marketing (postal mailing, telemarketing, emailing) or analytics-use, click on the link below to "Buy Business List". Our data analysts are standing by to assist in your list setup and target marketing.
Industry Executives
Would you like to email executives in NAICS Code 114111 - Finfish Fishing ? Below are some of the common job titles available to be targeted.
Business Development
Chairman
C-Level
Director
Engineering
Executive Director
Facilities
Finance
Human Resource
IT
Manager
Marketing
Manufacturing
Operations
Owner
Partner
President
Principal
Purchasing
Sales
Vice President
For specific job title targeting, please provide details in the business list request form.