NAICS Code 611210 - Junior Colleges
NAICS Code 611210 Description
This industry comprises establishments primarily engaged in furnishing academic, or academic and technical, courses and granting associate degrees, certificates, or diplomas below the baccalaureate level. The requirement for admission to an associate or equivalent degree program is at least a high school diploma or equivalent general academic training. Instruction may be provided in diverse settings, such as the establishment's or client's training facilities, educational institutions, the workplace, or the home, and through diverse means, such as correspondence, television, the Internet, or other electronic and distance-learning methods. The training provided by these establishments may include the use of simulators and simulation methods.
More Details
NAICS Code 611210 - Junior Colleges is a final level code of the "Educational Services" Sector. There are 4,796 companies verified as active in this industry in the USA with an estimated employment of 74,688 people.
Industry Sector
Educational Services
SBA Size Standard
Annual Revenue Limit of $22,000,000
Use Data For:
Direct Mailing
Emailing
Calling
Research
Includes Free Sample & Industry Report
100% Phone-Verified, NCOA Processed, Accurate Data
Hierarchy Navigation for NAICS Code 611210
Industry Examples of NAICS 611210
Common types of examples within NAICS Code 611210 - Junior Colleges are:
Academies, junior college
Colleges, community
Colleges, junior
Community colleges
Community colleges offering a wide variety of academic and technical training
Junior colleges
Junior colleges offering a wide variety of academic and technical training
Schools, junior college
Schools, junior college vocational
Industry Image
Example photo for industry NAICS 611210 - Junior Colleges . This image represents an activity or product found in this industry.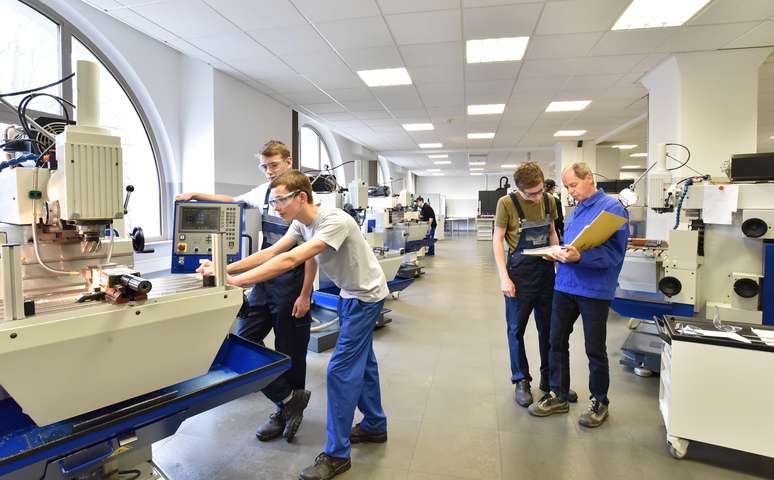 Industry Executives
Would you like to email executives in NAICS Code 611210 - Junior Colleges ? Below are some of the common job titles available to be targeted.
Business Development
Chairman
C-Level
Director
Engineering
Executive Director
Facilities
Finance
Human Resource
IT
Manager
Marketing
Manufacturing
Operations
Owner
Partner
President
Principal
Purchasing
Sales
Vice President
For specific job title targeting, please provide details in the business list request form.
Questions & Answers
What is the SBA NAICS 611210 revenue limit?

Businesses with an annual revenue under $22,000,000 are considered small businesses by SBA.

How many active businesses operate in NAICS Code 611210?

There are 4,796 verified business locations operating primarily in this industry.