SIC Code 8734 - Testing Laboratories
Use Data For:
Direct Mailing
Emailing
Calling
Research
Includes Free Sample & Industry Report
100% Phone-Verified, NCOA Processed, Accurate Data
Description
Establishments primarily engaged in providing testing services.
Snapshot
SIC Code 8734 - Testing Laboratories is a final level code of the "Services" Division. There are 6,373 companies classified in this industry in the USA with an estimated employment of 22,053 people.
Hierarchy Navigation for SIC Code 8734
Industry Examples
Common types of examples within SIC Code 8734 - Testing Laboratories are:
Assaying services
Automobile proving and testing grounds
Calibration and certification (testing)
Dosimetry, radiation
Film budge service (radiation detection)
Food testing services
Forensic laboratories
Hydrostatic testing laboratories
Laboratories, product testing: not manufacturing auxiliaries
Metallurgical testing laboratories
Pollution testing, except automotive emissions testing
Product testing services
Radiation dosimetry laboratories
Radiographing welded joints on pipes and fittings
Seed testing laboratories
Testing laboratories, except clinical
Veterinary testing laboratories
Industry Image
Example photo for industry SIC 8734 - Testing Laboratories. This image represents an activity or product found in this industry.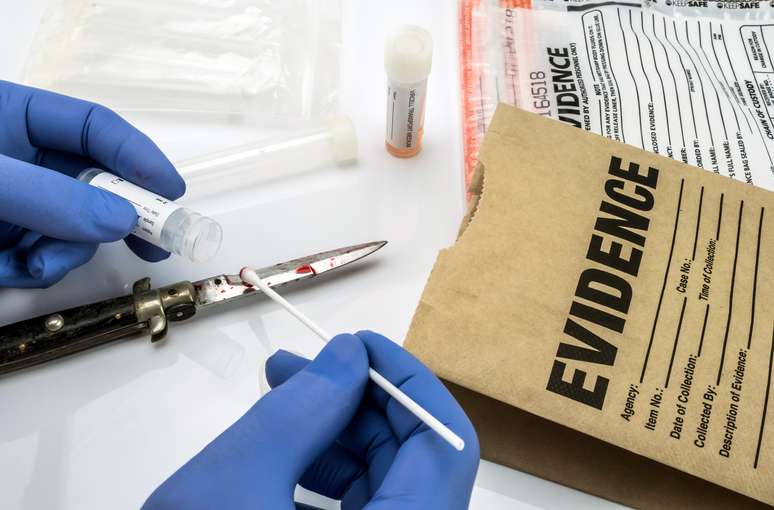 Cross-References
For some business types, there may be a similar industry to SIC Code 8734 - Testing Laboratories that is a better classification match. Establishments primarily engaged in performing clinical laboratory testing for the medical profession are classified in
SIC Code - 8071
.
Companies
SICCODE.com compiles comprehensive business data and executive contact leads for businesses within SIC Code 8734 - Testing Laboratories. Some of the leading and most notable companies are listed below. To order a list of companies within SIC Code 8734 - Testing Laboratories for marketing (postal mailing, telemarketing, emailing) or analytics-use, click on the link below to "Buy Business List". Our data analysts are standing by to assist in your list setup and target marketing.
Industry Executives
Would you like to email executives in SIC Code 8734 - Testing Laboratories? Below are some of the common job titles available to be targeted.
Business Development
Chairman
C-Level
Director
Engineering
Executive Director
Facilities
Finance
Human Resource
IT
Manager
Marketing
Manufacturing
Operations
Owner
Partner
President
Principal
Purchasing
Sales
Vice President
For specific job title targeting, please provide details in the business list request form.
Extended SIC Code Categories for
SIC 8734
For business marketing and targeting, SIC Codes have been extended to provide more specific classifications within SIC Code 8734 – Testing Laboratories. Extended SIC Codes are being continuously updated to reflect the current business environment.
6-digit SIC
873401

Soil Testing

873402

Laboratories-Testing

873403

Well Testing

873404

X-Ray Laboratories-Industrial

873405

X-Ray Inspection Service

873406

Pollution Control Consultants

873407

Hearing & Sound Level Testing

873408

Air Pollution Measuring Service

873409

Forensic Consultants

873410

Assayers & Assaying Service

873411

Laboratories-Veterinary

873412

Metallurgists

873413

Machine Shops-Experimental

873414

Laboratories-Analytical

873415

Infrared Inspection Service

873416

Plastics-Research & Consulting

873417

Food Processing Consultants

873418

Optical Engineers

873419

Radon Testing & Correction

873420

Asbestos-Consulting & Testing

873421

Electrical Power Systems-Testing

873422

Calibration Services

873423

Hydrostatic Testing

873424

Laboratories-Metallurgical

873425

Laboratories-Petroleum

873426

Oil Well Core Analysis

873427

Surface Plates

873428

Tank Strapping & Calibration

873429

Veterinary Medical Laboratories

873430

Testing (non-Destructive)

873433

Dairy Laboratories

873434

Poultry Research

873435

Contamination Control Equipment & Supplies

873436

Contamination Control Services

873438

Carbon Monoxide Testing

873439

Testing (toxic Material & Gases)

873440

Testing Equipment-Environmental

873441

Ultrasonic Inspection Service

873443

Soil Analysis

873444

Back Flow Device Testing Services

873446

Indoor Air Quality Testing

873447

Iso Certification

873448

Water Testing

873450

Nuclear Research & Development

873451

Seed Testing

873452

Window Testing Laboratories

873453

Mudlogging
7-digit SIC
8734001

Laboratories-Testing

8734002

Water Testing

8734003

Calibration Services

8734004

Forensic Consultants

8734004

Forensic Laboratories

8734005

Soil Testing

8734006

Product Testing Laboratories

8734007

Safety Or Performance Product Testing

8734008

Air Pollution Measuring Services

8734009

Laboratories-Metallurgical

8734010

X-Ray Laboratories-Industrial

8734011

Laboratories-Veterinary

8734012

Radiation Laboratories

8734013

Hazardous Waste Testing

8734014

Food Testing

8734015

Safety Or Performance Product Certification

8734016

Automobile Proving & Testing

8734017

Film Badge Services , Radiation Detection

8734018

Well Testing

8734019

Radiation Dosimetry Laboratory

8734020

X-Ray Inspection Services

8734021

Welded Joint Radiographing

8734022

Pollution Control Consultants

8734023

Assayers & Assaying Services

8734024

Hydrostatic Testing

8734025

Hearing & Sound Level Testing

8734026

Industrial Sterilization Services

8734027

Seed Testing

8734028

Metallurgists

8734029

Machine Shops-Experimental

8734030

Laboratories-Analytical

8734031

Infrared Inspection Services

8734032

Plastics-Research & Consulting

8734033

Food Processing Consultants

8734034

Optical Engineers

8734035

Radon Testing & Correction

8734036

Asbestos-Consulting & Testing

8734037

Electrical Power Systems-Testing

8734038

Laboratories-Petroleum

8734039

Oil Well Core Analysis

8734040

Surface Plates

8734041

Tank Strapping & Calibration

8734042

Veterinary Medical Laboratories

8734043

Dairy Laboratories

8734044

Poultry Research

8734045

Contamination Control Equipment & Supplies

8734046

Contamination Control Services

8734047

Carbon Monoxide Testing

8734048

Ultrasonic Inspection Services

8734049

Soil Analysis

8734050

Back Flow Device Testing Services

8734051

Indoor Air Quality Testing

8734052

Iso Certification

8734053

Nuclear Research & Development

8734054

Window Testing Laboratories

8734055

Mudlogging
8-digit SIC
87340000

Testing Laboratories

87340100

Radiation Laboratories

87340101

Film Badge Service, Radiation Detection

87340102

Radiation Dosimetry Laboratory

87340103

Welded Joint Radiographing

87340104

X-Ray Inspection Service, Industrial

87340200

Product Testing Laboratories

87340201

Automobile Proving And Testing Ground

87340202

Product Certification, Safety Or Performance

87340203

Product Testing Laboratory, Safety Or Performance

87340300

Pollution Testing

87340301

Hazardous Waste Testing

87349901

Assaying Service

87349902

Calibration And Certification

87349903

Food Testing Service

87349904

Forensic Laboratory

87349905

Hydrostatic Testing Laboratory

87349906

Industrial Sterilization Service

87349907

Metallurgical Testing Laboratory

87349908

Seed Testing Laboratory

87349909

Soil Analysis

87349910

Veterinary Testing

87349911

Water Testing Laboratory